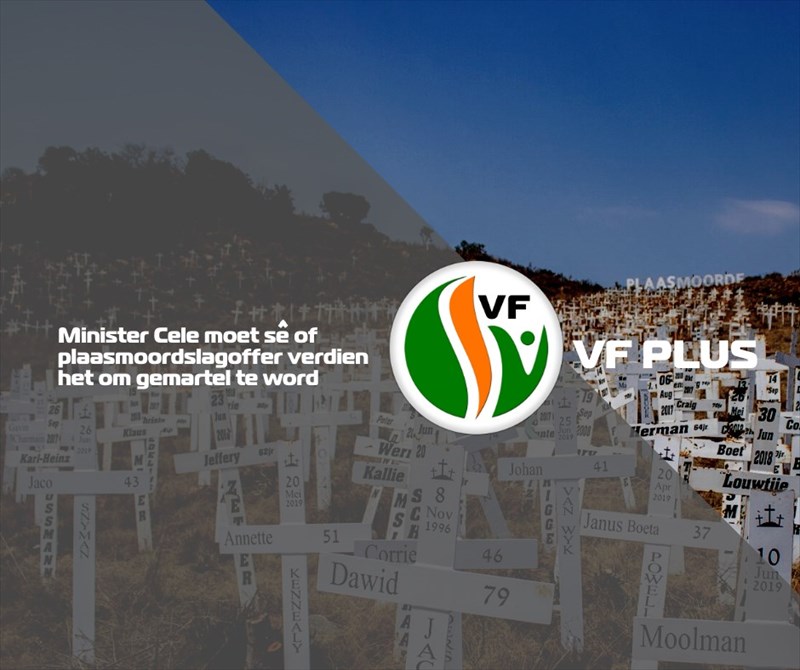 The murder of a farm foreman, Brendin Horner (21), serves as proof that the government's rural safety plan is failing.
Horner was tortured and murdered on the farm De Rots near Paul Roux last night in the Free State.
Bheki Cele recently said that 'farmers must not complain of they get hurt' and it seems to suggest that the victims of farm attacks are the ones who are to blame if they become the targets of violent crime.
The FF Plus labelled the Minister's statement and his attitude towards the matter as incitement to violence.
The senseless, cruel murder on Horner is strongly condemned and the FF Plus demands that the Minister must say whether Horner did indeed deserve to die in that way. The FF Plus demands, furthermore, that the alleged murderers must be apprehended as soon as possible.
Farm attacks and murders are out of control and cannot be considered ordinary crimes, particularly when the cruelty associated with these incidences is taken into account.
The FF Plus is of the opinion that these crimes can only be effectively combated if the government admits that they are serious, in the first place, declares them to be priority crimes and establishes specialist units tasked with ensuring rural safety.
The FF Plus once again wants to call on the agricultural community to join their local safety and security structures and encourages farmers to safeguard and defend themselves.
The FF Plus strongly condemns the increasing anarchy in rural areas and expresses its deepest condolences to the friends and family of the victim.

Contact details: 083 743 2042