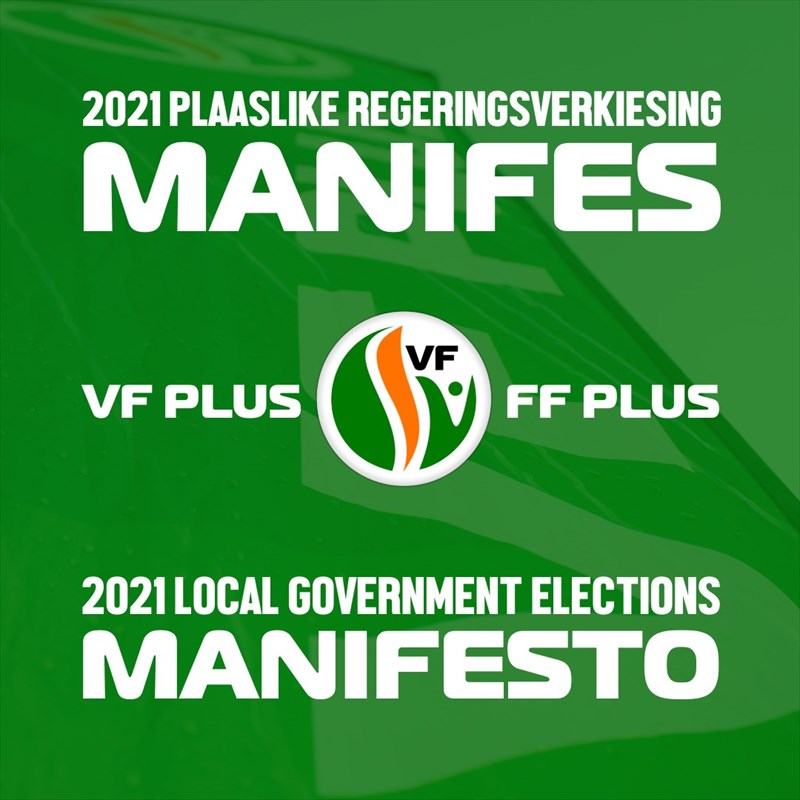 Most of South Africa's municipalities are in total chaos. Service delivery is poor, infrastructure is not maintained and a large number of municipalities are bankrupt.
The Freedom Front Plus joined the election with the slogan: "stand up, stand together, stand strong and stop the decay". Every voter must understand the future is in their hands and a very strong message must be sent that the decay will no longer be tolerated.
This manifesto contains information in terms of municipal issues and problems, the cause of these problems and offers a ten point plan to address these problems.
The state of municipalities is the biggest failure of the ANC government
Service delivery failed and most municipalities are on the brink of bankruptcy and unsustainability. Towns have been joined to form large municipalities or metro councils, with the only improvement the salaries of councillors and top officials.
Change is needed
To answer to the question if South Africans want change is rhetoric as 31% of South Africans has no confidence in their local government and only 12% has full confidence.
Since 2013 there was an average of 2.26 service delivery protests daily. From 1 August 2020 to 31 January 2021 there were 909 protests. This averages 29 protests per day. Although political faction fighting also induces protests, there is a clear indication of the increasing decline and the total deficiency of basic service delivery.
However, to just change the ruling party of a municipality will not solve the systemic problems. It is the current policy and the model of local government that will have to change.
Not only change, but improvement
South Africans deserves a new dispensation to the benefit of all communities
The ANC is looking for a scapegoat for everything wrong in South Africa, for all their failures and for the total decay of cities and towns. They are using Whites as the culprits and tries to retain their voters by giving the Whites and Apartheid the blame for all their shortcomings. Racial polarity is being used for short term political gain.
The origin of the decay lies in policy which creates a fertile climate for mismanagement, corruption and fraud.
There is hope, decay can be stopped
The people of South Africa can unite around a new vision for the future. A vision where you can take control over your own future and that of your progeny, based on the values of integrity, honesty, labour loving, mutual respect and neighbourliness. Values, which in the past, formed a firm foundation for the development of a future of peace, safety and prosperity.
The Freedom Front Plus's 2021 manifesto contains concerted solutions which creates hope to build a better future and to stop the decay. It is centred around the appointment of Municipal officials based on merit, effective financial management and sustainable local economic development.
Read the 2021 Manifesto here: