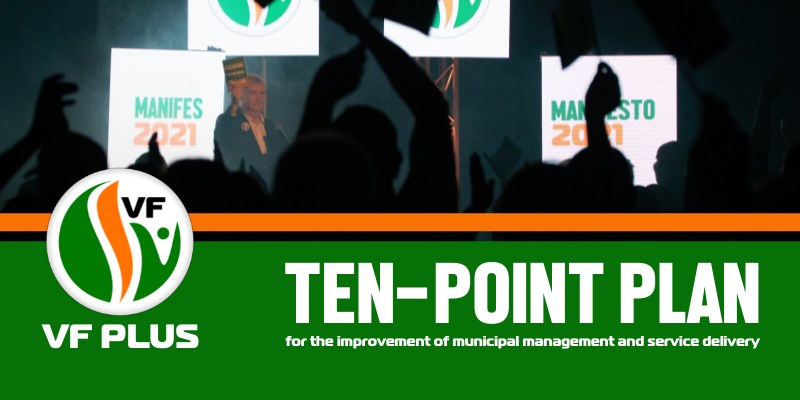 The FF Plus's solid ten-point plan for the improvement of municipal management and service delivery can be summarised as follows:
1. Stop the appointment of officials who are not on merit and appoint the best person for the job, irrespective of skin colour. Stop racial discrimination and focus on a better future for all
2. Decentralise local government and devolve power to as near as possible to the community through sub-councils and smaller municipalities
3. Raise fair rates and taxes and stop unfair increases.
4. Create a favourable environment for the private sector to stimulate economic growth and create sustainable job creation.
5. Act as power balance within multiparty governments and fight for the rights of FF Plus voters in these governments.
6. Act as an effective watchdog against mismanagement, corruption and incompetence and fulfil a dynamic, structured opposition role
7. Prioritise infrastructure maintenance, comply with relevant legislation and effective policing and promote a culture of recycling.
8. Stop the loss of water due to burst pipes and leakages.
9. Protect heritage and respect diversity. Stop the unnecessary changes to place and street names and promote multilingualism.
10. Create a healthy and safe environment and promote good values.
Stop the decay – vote FF Plus!