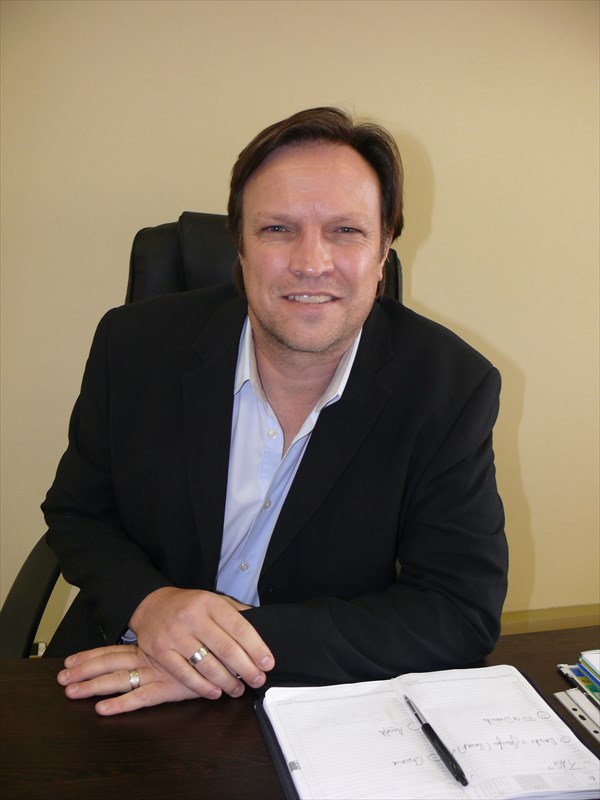 The Freedom Front Plus's mayoral candidates in Gauteng are a group with many years' political and municipal's experience. The surprise is that Adv. Anton Alberts, Gauteng leader and parliamentary member, has been nominated as the mayoral candidate for Pretoria/Tshwane. In addition, a third of the candidates are women with a lot of service delivery experience. The Freedom Front Plus in Gauteng today released its mayoral candidate's list.
The mayoral candidates in Gauteng are as follows:
1. Pretoria/Tshwane: Adv. Anton Alberts
2. Johannesburg: Franco de Lange
3. Krugersdorp/Mogale: Amanda de Lange
4. Ekurhuleni: Wiebe Schultz
5. Emfuleni: Gerda Senekal
6. Midvaal/Meyerton: Corrie Peypers
7. Heidelberg/Lesedi: Mari Boshoff
8. Randfontein/Westonaria: Jan du Bruyn
9. Carltonville/Merefong: Ben van der Berg
Adv. Anton Alberts - Pretoria/Tshwane: (Photo attached)
Adv. Alberts is, amongst others, known for his struggles on behalf of Transnet pensioners, the struggle against the Gauteng e-toll system, the successful initialising of the Consumer Commission's investigation against abuses of the holiday club industry, and the complaint against president Zuma with the Human Rights Commission, regarding his demonising of minorities which are currently being investigated by the Commission.
The FF Plus is currently the third largest party in the Tshwane metro and all indications are that the metro will be governed by a coalition of parties after the election. If there are any possibilities for coalitions after the election, Adv. Alberts will lead the FF Plus in the negotiations in order to establish a new local government in Pretoria/Tshwane.
Gerda Senekal – Emfuleni:
Gerda Senekal from Emfuleni is the previous notable DA caucus leader who has found a new home with the FF Plus due to the DA's disregard of minorities and who is currently changing Emfuleni into one of the best performing areas for the party.
Amanda de Lange – Krugersdorp/Mogale:
Amanda de Lange in Krugersdorp is the FF Plus's current councillor with a lot of experience as councillor. She is a well-known and well-liked person in Krugersdorp who have effectively addressed many service delivery problems.
Mari Boshoff – Heidelberg/Lesedi:
Mari Boshoff is a serving FF Plus councillor in Heidelberg who has undertaken huge work to, in particular, assist local farmers against mining companies who want to mine in the area.
Franco de Lange – Johannesburg:
Franco de Lange is currently a councillor in Johannesburg with many years of experience as a municipal councillor. It is, amongst others, due to him that pensioners of 70 years and older no longer have to pay property tax on property below the value of R2 million.
Corrie Pypers – Midvaal/Meyerton:
Corrie Peypers in Midvaal is a well-known former Transvaal rugby captain and has uncovered many instances of corruption in the Midvaal municipality which led to the damning report of the Public Protector (PP).
Wiebe Schultz – Ekurhuleni:
Wiebe Schultz is currently the FF Plus's regional leader in Ekurhuleni and has years of experience in politics. He has undertaken huge work amongst poor pensioners in order to ensure proper housing for them.
Jan du Bruyn – Randfontein/Westonarea en Ben van der Berg – Carletonville/Merafong:
Jan du Bruyn from Randfontein and Ben van der Berg from Carletonville are both attached to the mining industry and are currently assisting former mine workers suffering from silicosis to be considered for a pending class action against mining companies.
The FF Plus is proud to put this group of women and men forward as mayoral candidates. The party is assured of growing support in this election with such candidates in management.
Contact no.: 083 419 5403 / 082 674 6670