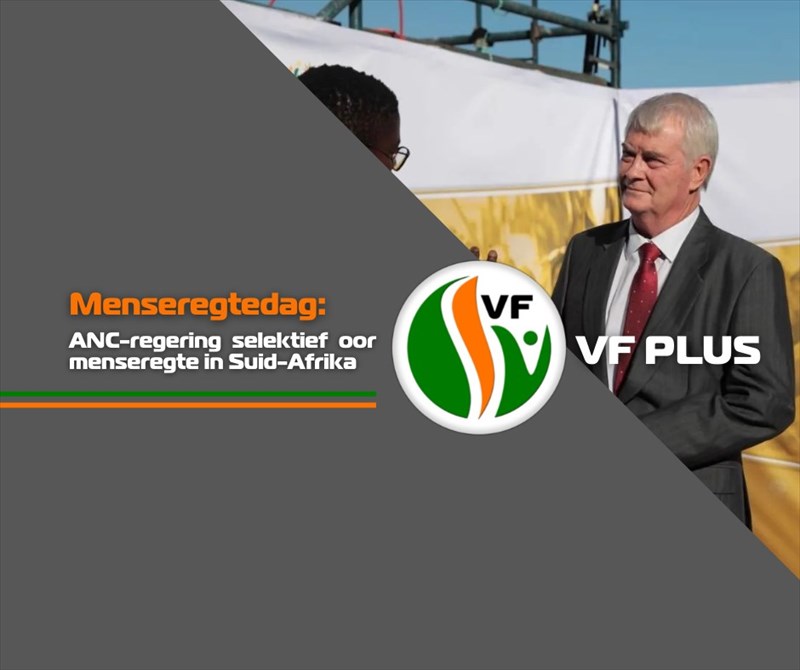 The ANC government is very selective in dealing with human rights in South Africa, so, minorities feel like mere spectators when Human Rights Day is celebrated in their own country.
Human rights ought to be inclusive to accommodate all groups and nations. If that is not the case, as in South Africa, it is just an empty, false gesture.
The right to mother-tongue education in South Africa is not only being violated, but there is also a severe onslaught on Afrikaans and Afrikaans schools; so much so that Afrikaans speakers have had to approach the courts many times in an effort to protect themselves against these attacks.
Being part of minority groups, white and coloured youths are predominantly discriminated against by Affirmative Action (AA), as is evident in the allocation of bursaries, among other things.
AA and Black Economic Empowerment (BEE) amount to the direct violation of minorities' rights seeing as it denies certain people equal opportunities, like getting a job or being considered for government tenders.
This is creating a new set of inequalities where a certain part of the population benefits at the expense of others.
The laws springing from this are discriminatory, especially against minority youth, and it cannot go like this.
Therefore, the FF Plus is once again calling on the government to reconsider its racially discriminatory laws to afford everyone equal opportunities.
The party is also calling on every person in the country to reflect on mutual respect and to reach out to one another.
The ANC is being hypocritical by celebrating Human Rights Day while it serves as a reminder for minorities in South Africa that their rights are being violated.