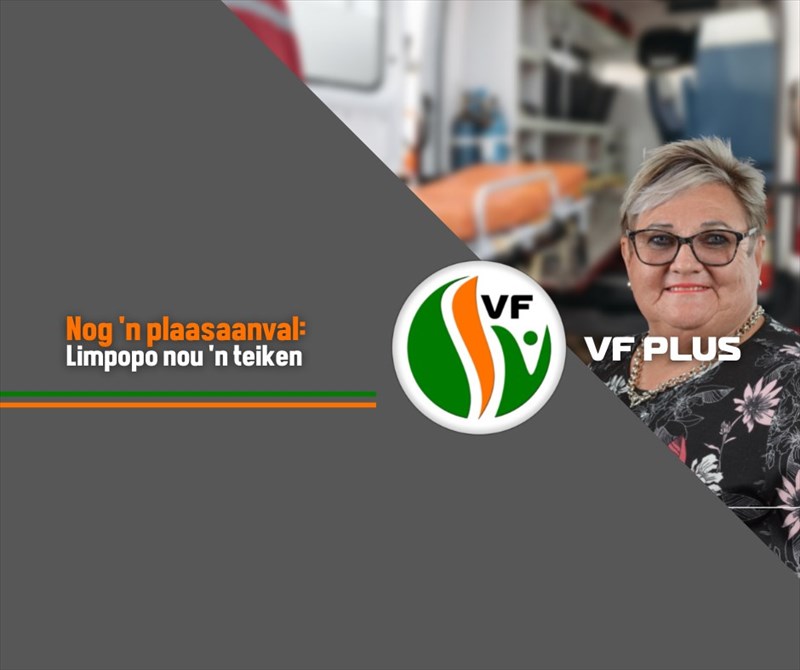 Yet another farm attack in Limpopo has set alarm bells ringing and everything seems to indicate that the province is being targeted by farm attackers.
An elderly couple was surprised and attacked in their farmhouse between Musina and the Venetia mine in the Vhembe District.
The FF Plus wants to thank the medical staff from the Venetia mine who were on the scene and provided medical care to the couple.
According to reports, both are in a stable condition. The woman was reportedly more seriously injured during the attack.
The couple will be transported by ambulance to a hospital in Pietersburg (Polokwane) today for further treatment.
The FF Plus will lend its support to the family during this difficult time.
Clearly, the ANC government does not possess the political will to declare this type of crime a priority crime.
The FF Plus is once again calling on Limpopo communities to join their local safety and security structures, and to contact the party's provincial office on 015-590 7033 for assistance in this regard.