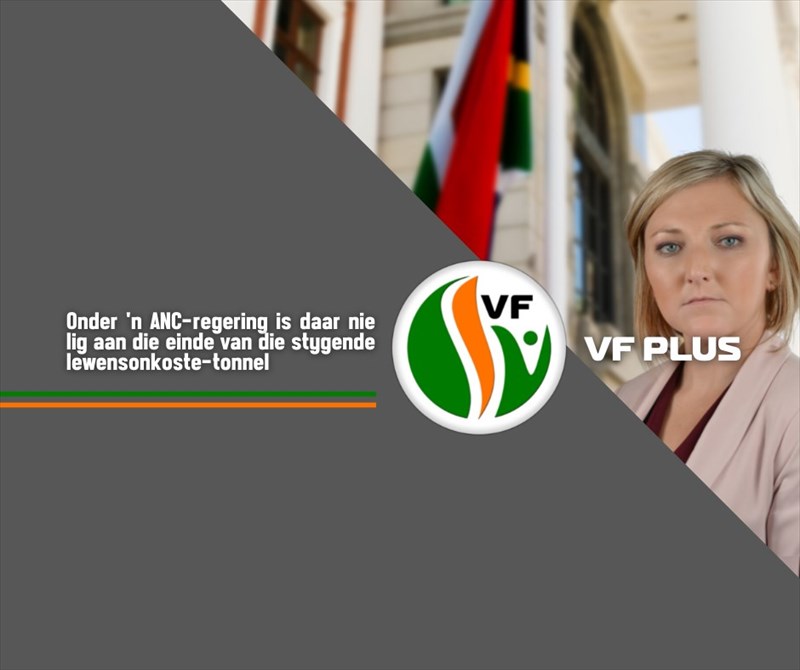 The solution for the rising costs of living is simple:
In the short term, the ANC must do away with its restrictive policy directions and truly put South Africans' interests first.
In the long term, the entire ANC government must be done away with and be replaced by a government that truly puts South Africans first.
There are various factors influencing South Africans' living costs.
There are external factors, like the draught in Europe and China or the Russia-Ukraine crisis, which cannot be controlled. An attempt can, however, be made to transform South Africa into a net exporter instead of a net importer of products so that the country is less dependent on other countries and less affected by their crises.
South Africa will only become a net exporter if the ANC government realises that the only reason why agriculture is the second largest growing industry is because of commercial farmers, and starts supporting them accordingly.
The internal factors are obvious, and the solutions are equally obvious – it is Economy 101.

The three main contributing internal factors are the ongoing load shedding crisis, exorbitant fuel prices and the sky-high unemployment rate.
The only way to mitigate inflation is though economic growth. And for that, job creation is absolutely vital.
According to Statistics SA, the youth unemployment rate in South Africa stands at 66,5%.
Even the President, in his weekly blog, notes that "No society can be expected to grow or flourish when a vast majority of its young people are without jobs."
Job creation will only increase if the government creates a climate that is favourable for entrepreneurs. At present, that is not the case.
Taxi tariffs currently make up more than a third of minimum-wage workers' earnings, and the prices of many products are driven up by high transport costs.
In comparison to August last year, the price of sunflower oil, including canola oil, increased with 55%, the highest year-on-year price increase for a product.
The second highest year-on-year price increase for a food product is that of beetroot, which is 40,5% higher.
Among food products, cake flour showed the third highest increase (30,8%), followed by cucumbers and canned beans, which increased with 23%.
The needless fuel levies that are not utilised for the purposes for which they were implemented must be abolished to make fuel more affordable and, thus, lower transport costs.
The power crisis must be urgently addressed. Instead of imposing fines on citizens and companies that want to offer help with alternative sources of power, Eskom must reward them.
It, however, remains highly unlikely that South Africans will soon spot a light at the end of the rising-cost-of-living tunnel under ANC rule with its outdated policy directions.
The only solution is to get rid of the ANC. South Africa and its people deserve better than the ANC.