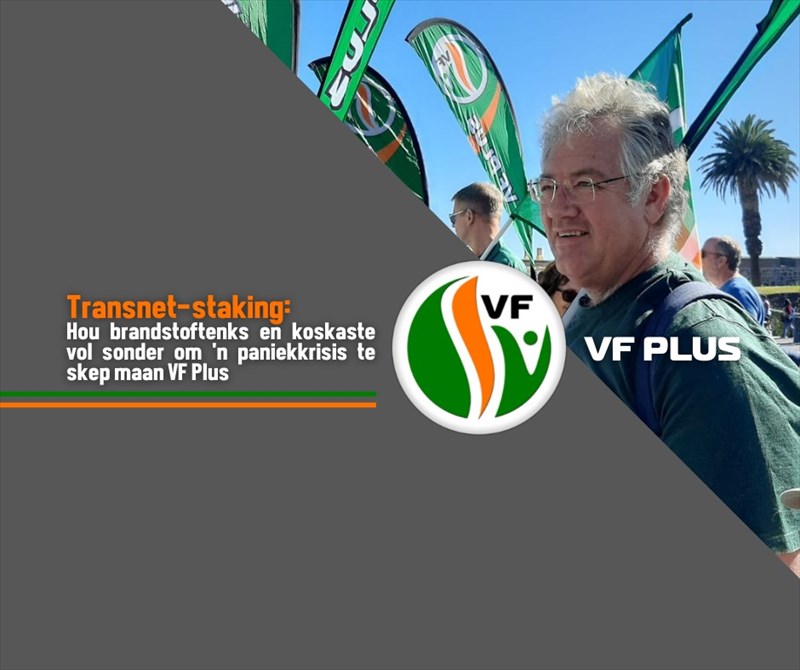 The current Transnet strike could have a serious impact on motorists and road transport companies if an agreement is not reached soon.
Crude oil, diesel and petrol are transported inland from Durban using Transnet's pipelines (formerly known as Petronet).
This pipeline network cuts across KwaZulu-Natal, the Free State, Mpumalanga, Gauteng and the North West.
Al the biggest fuel companies receive fuel via these pipelines and inland logistics could be severely disrupted if the strike continues.
The FF Plus has meanwhile learned that precautionary recommendations have been sent to these companies. While panic buying could spark an unnecessary crisis, those who provide urgent and vital transport must ensure that their vehicles have enough fuel.
If road transport is affected, it could also have an impact on the distribution of fresh products.
In South Africa, where very few households produce their own food and agricultural products are distributed over long distances, it could lead to shortages.
The strike is the result of a wage dispute while Transnet is still struggling to recover from the consequences of state capture.
To use the Biblical image, consumers are encouraged to buy extra oil for their lamps, but not so much that there is nothing left for others.