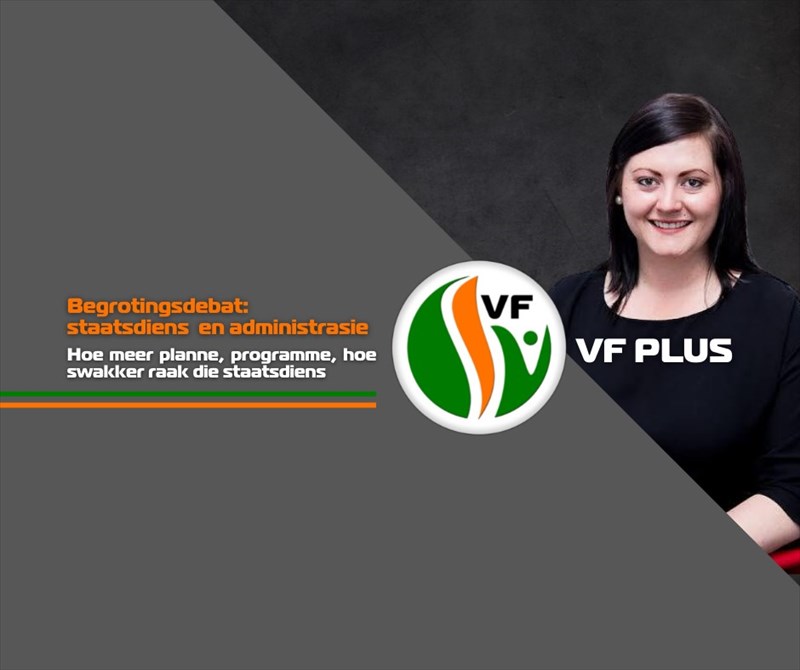 (Parliamentary Budget Vote Debate: Public Service and Administration)
Despite the challenges with the recent national census survey, it seems that Statistics SA is the only state enterprise in South Africa that still instils some confidence. The rest of the public service pales in comparison.
It may be good for people who have over the years lost their faith in service delivery to be reminded of what a public service ought to be.
A public service ought to be effective, development-orientated, professional and accountable. Constitutional values and principles must be non-negotiable on all levels of public administration, and the Department must see to it that this mandate is executed.
There are indeed some conscientious and hard-working officials, but the public service is notorious for its increasingly poor service and decline.
When a new mother has to wait two years for Unemployment Insurance Fund officials to process her maternity leave claim after she had to submit the same documents six times because they kept misplacing or losing the documents, she will lose faith in the public service.
When an elderly lady is stripped naked by a nurse in a state hospital and left there on the bed, completely vulnerable and for all to see, she and her family will lose faith in the public service.
A learner driver who is unable to make an appointment to complete his driver's licence application so as to apply for a job – because the licensing office has only one staff member and no administrative equipment – will surely lose faith in the public service.
And yet the government's wage bill has increased with 40% over the past 14 years, making it the single biggest government expense. The worse the public service becomes, the more it costs taxpayers.
All the training for public officials, programmes and action plans meant to bring about improvement are no more than hollow words.
More than a third of all public officials are not qualified to do their jobs, and productivity and service keep declining.
Likewise, the Public Service Commission (PSC), which is supposed to fulfil a watchdog role over service delivery, is like a guard dog with no bark nor bite.
If the aforementioned entities had properly executed their duties and oversight roles, the public service would not have collapsed, as is currently happening.
Everything that the government is involved in ultimately fails. South Africa and its people deserve better than the ANC.