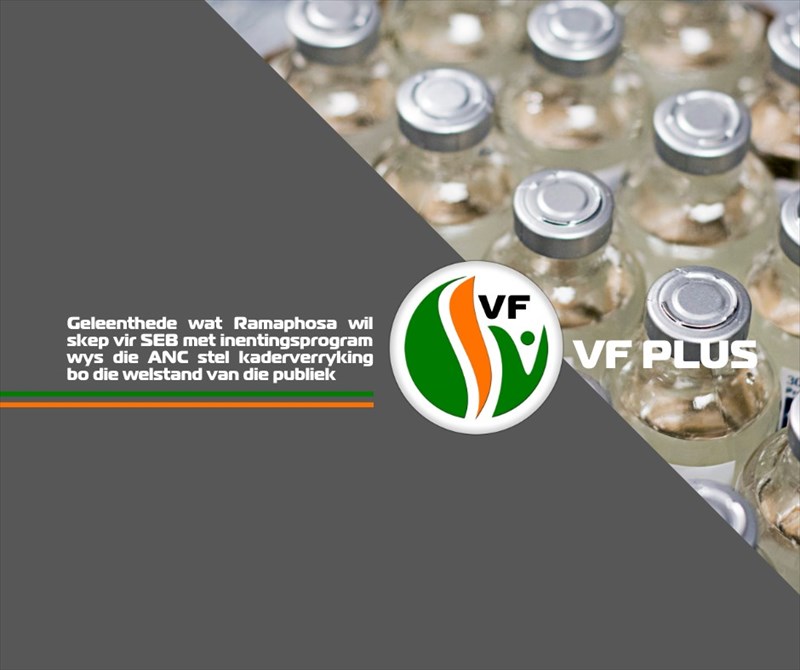 The statements that President Cyril Ramaphosa made at a meeting of the Progressive Business Forum (PBF) that Black Economic Empowerment opportunities must be found in the "deployment" of the Covid-19 vaccine are paving the way for corruption and show that the government values cadre enrichment above the lives of the country's people.
It indirectly also provides the answer to why there seems to be no finality regarding the procurement and distribution of the vaccine seeing as a final decision has not yet been reached about how black people can benefit from the programme by means of Black Economic Empowerment (BEE).
There is no emphasis on competence, only on black economic empowerment. A large part of the emergency relief fund of more than R500 billion was looted in this way.
The distribution and proper storage of a vaccine are extremely technical and can only be performed accurately by experts.
BEE must not be used as criteria for awarding contracts for the distribution of the vaccines. These contracts must be awarded to companies that have proven experience in the distribution of vaccines.
There are now also rumours doing the rounds that South Africans are going to pay for the vaccine by means of a special tax levy – this is totally unacceptable in the FF Plus's view.
The only priority should be to procure the vaccine and make it available to the people as soon as possible. In order to do this, the people and the companies with the most expertise in the country must be used.
According to experts, the needless delay in the procurement and distribution of the vaccine under the smokescreen of BEE may result in South Africa experiencing a third wave of infections, which could cost many people their lives.
According to the President, preference will be given to black people in re-building the economy and it is unfair.
Both black and white people lost jobs and businesses during the hard lockdown. All races in South Africa must work together to re-build the economy.