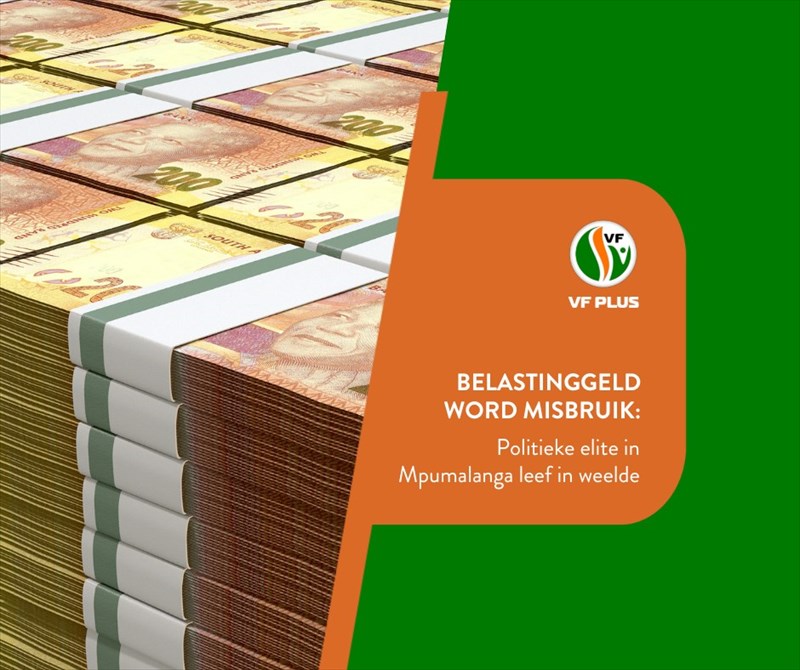 Taxpayers must shell out an additional R79 million for the construction, police guards and exorbitant monthly utility allowances for the luxury employee complex just outside Mbombela/Nelspruit where high-ranking provincial government officials are to reside.
The total construction budget for this project, of which the initial objective was to save government money, now already amounts to more than R600 million.
At first, the deadline for completion of construction was 2018, then it was pushed to 2020, and after that to 2022. It has now been moved again, to June 2023.
This is after community protests delayed construction work and caused construction costs to skyrocket.
Protests by the Matsafeni Trust community compelled the Department of Public Works to request that the construction site must be guarded by police officers 24 hours a day.
This put additional pressure on the provincial police force's resources, while it is already experiencing severe shortages.
Further costs for taxpayers include the water and electricity allowance of R5 000 that each member will receive on a monthly basis while they occupy the units. Members will also not have to pay rent.
In a written reply to the FF Plus's questions, Mr Mandla Ndlovu, MEC of the Department of Public Works confirmed that 31 luxury homes, a large recreational area with a swimming pool and gym, office and security buildings and a helipad are part of the plans.
The total floor area of the premier's home is 980 square meters, the speaker's house is 913 square meters and a guest house for visiting public officials covers 882 square meters.
The 12 four-bedroom houses for MECs will each take up about 596 square meters, and the 16 three-bedroom houses for the Members of the Provincial Legislature will each cover roughly 376 square meters.
Initially, the area approved for the employee complex was 15 000 square meters. It has now been adjusted to 20 000 square meters.
It is unclear, from the Department's reply, whether this adjustment has been approved.
It is unfair that taxpayers are expected to shell out millions so that these people can live in luxury while millions of ordinary citizens are unemployed and starving.
The FF Plus will submit follow-up questions to keep the public informed of how their tax money is being misspent.