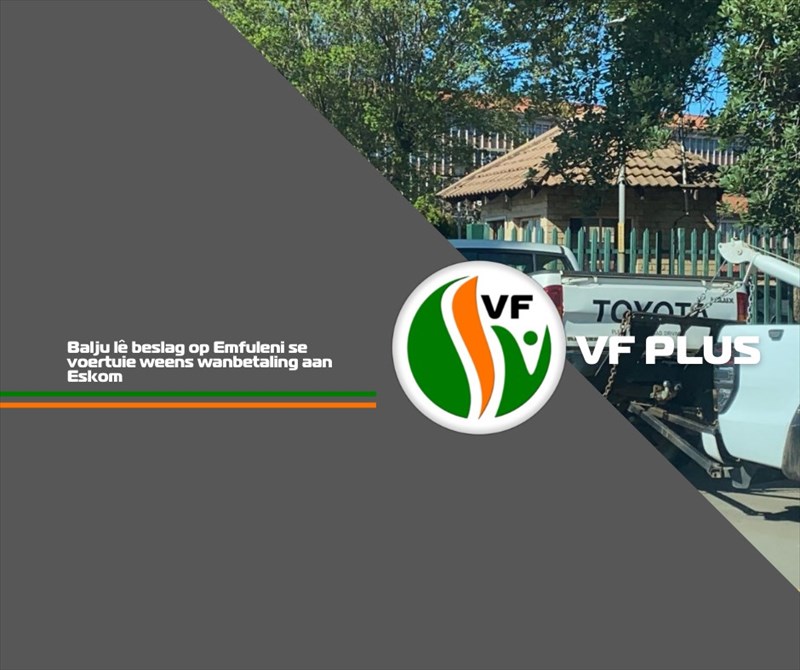 Yesterday morning, the Emfuleni Local Municipality (Evaton, Sebokeng, Vaal Oewer, Vanderbijlpark, Vereeniging) was brought to its knees for the fourth time in just three years when the sheriff of the court seized nearly all the Municipality's vehicles due to non-payment to Eskom.
Emfuleni owes the electricity supplier approximately R4,2 billion. Many repayment agreements have been entered into by the two parties since 2018, but the Municipality failed to honour its part of the deal time and again.
Eskom seized the Municipality's movable assets last year and in September this year, it seized one of the Municipality's current bank accounts.
The result of Emfuleni's non-payment is that service delivery has been brought to a complete standstill.
In one incident yesterday, officials en route to Bophelong were asked to pull over and turn the vehicle over to the sheriff of the court.
They were on their way to prepare for the official opening of a new library.
The constant mismanagement of the Municipality, which has already been placed under partial administration, has resulted in residents being punished for the actions of incompetent administrators who are unable to manage the Municipality's finances successfully.
The FF Plus has requested the MEC for Cooperative Governance and Traditional Affairs (COGTA), Lebogang Maile, numerous times to replace the ineffective administrative team with trained staff.

It is unlikely that Emfuleni will be able to repay Eskom seeing it was unable to honour its previous repayment agreements.
At present, the Municipality generates an average revenue of R350 million per month, but the money is paid to creditors that were not paid in the previous financial year.
The FF Plus is of the opinion that only a competent management team with a strong political will to bring about much-needed change can save the Municipality from utter ruin.
In the upcoming local government elections, voters will have the opportunity to stand up with the FF Plus and send a strong message to the ANC: The decline of Emfuleni will not be tolerated.

Contact details: 076 616 2124