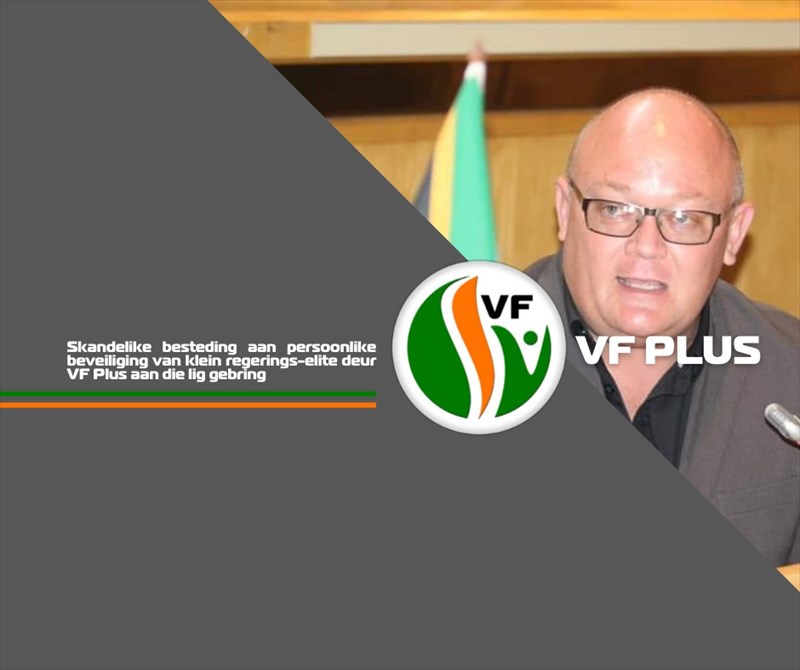 The scandalous squandering of tax money on personal protection by a small group of political elites was brought to light after the FF Plus posed an official question to the Minister of Police, Bheki Cele, in the National Council of Provinces (NCOP).
According to Cele's response, the personal protection of 184 politicians, judges and other unspecified "Very Important Persons" (VIPs) amounted to approximately R18 million per person per annum over the past two years.
The Minister once again declined to reveal the identities of these unspecified VIPs. The personal protection budget for the VIPs amounted to more than R6,6 billion over the two years.
This stands in stark contrast to the annual police budget of R1600 per person for the rest of the South African population.
And of course, for ordinarily citizens, there is no chance of getting personal protection.
The fact that crime has already reached an unacceptably high level and the incidents of murder, robbery, anarchy and looting continue to rise makes this expense seem even more ridiculous and alarming.
Is it merely a blatant show of power or do government officials really live in fear of the rest of the population? Why must every single minister, no matter how unimportant, be surrounded by heavily armed bodyguards 24/7?
This cynical misuse of tax money is taking place against the backdrop of continued efforts by the government to essentially disarm law-abiding citizens.
This kind of conduct demonstrates that the ANC government is completely out of touch with the rest of the country and is focused only on their own personal needs, at the expense of the entire country.
In the upcoming local government elections, voters must join the FF Plus in taking a strong stand against these scandalous abuses.