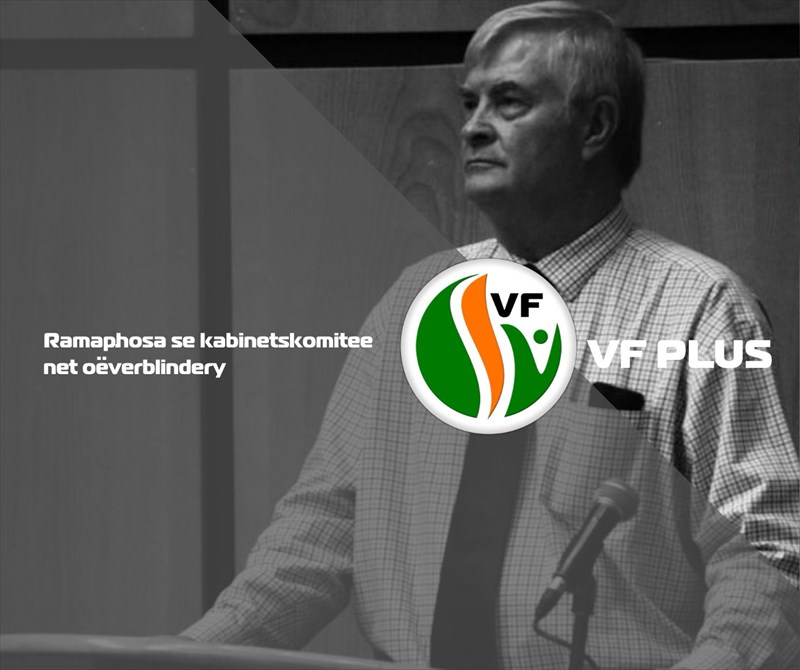 President Cyril Ramaphosa's ministerial task team which has to report on fraud and corruption committed with tenders and contracts that relate to Covid-19 is no more than window-dressing and an attempt to pacify the public by pretending that the government is aware of the corruption and will investigate it.
Over the last few months, the FF Plus has sent various written parliamentary questions to the relevant departments requesting information and answers, but in many cases, the ministers' feedback was insufficient and unsatisfactory. In some cases, there were no responses a all. The only logical conclusion that can be drawn from this is that there is a deliberate withholding of information in an attempt to cover up possible irregularities.
The FF Plus has, for example, posed specific questions to the Minister of Cooperative Governance and Traditional Affairs (COGTA), Nkosazana Dlamini-Zuma, three times already but her answers remain vague and unclear. (Questions to and answers provided by Minister Dlamini-Zuma are attached herewith.)
Moreover, merely launching an investigation into corruption is not enough. Deliberate action must be taken against the guilty parties and they must, where applicable, be sentenced to imprisonment because the money in question was earmarked to help people during this desperate fight for survival. Ultimately, it is the taxpayers who will have to foot the bill.
And now there is controversy surrounding the actual task and purpose of the committee and it has not even started functioning yet.
Initially, it was announced that the committee itself will investigate cases of fraud and corruption, but now a Cabinet spokesperson, Phumla Williams, has gone back on those words by saying that the task team will simply collect information regarding tenders and contracts, like the names of companies that were awarded tenders.
According to her, it remains the responsibility of the relevant law enforcement agencies to conduct the investigations.
This raises even more questions about the actual aim of the ministerial committee which consists of six ministers (Ronald Lamola, Tito Mboweni, Senzo Mchunu, Dr Nkosazana Dlamini-Zuma and Jackson Mthembu), particularly because each of these ministers are the heads of departments where irregularities allegedly took place on their watch. These ministers are, therefore, tasked with investigating themselves.
President Cyril Ramaphosa could simply have asked the Auditor-General (AG) to collect the required information from the various government departments; such as who were awarded tenders, who are the owners of the relevant companies and whether the beneficiaries are registered tax payers.
The AG is already geared for doing this and it raises the justified questions of why he was not asked to conduct the investigations and why ministers have been tasked with investigating themselves?
This creates the impression that the task team was established with the sole aim of covering up the true state of affairs and there is a real possibility that it is an attempt to protect high-raking politicians.

Contact details: 083 627 4397 / 065 801 7216