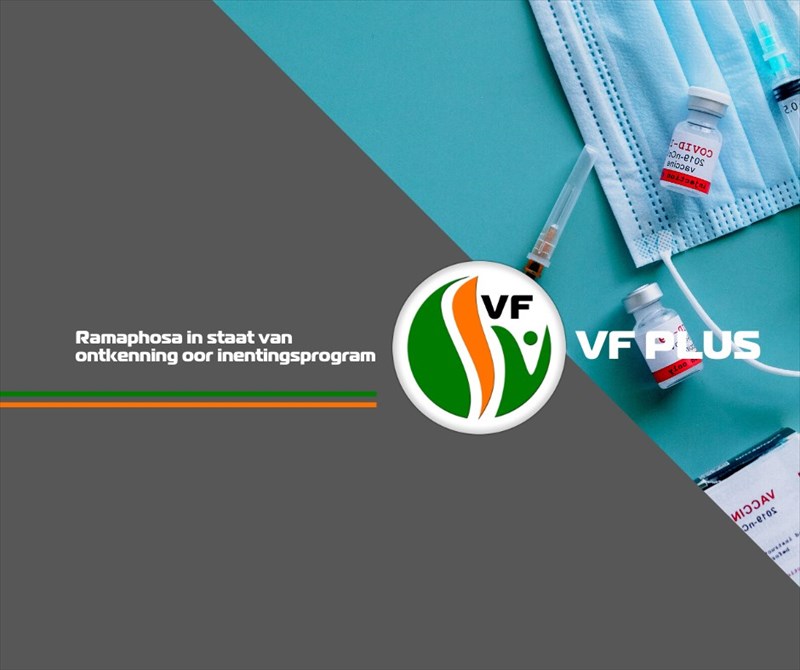 It appears as if President Cyril Ramaphosa is in a state of denial about the success of the government's Covid-19 vaccination programme.
He says that he is satisfied with the progress that has been made, but the harsh reality is that up to date, only a mere 67 000 healthcare workers have been vaccinated. It is already a failure.
At the beginning of the year, President Ramaphosa said that the objective is to ensure that a total of 40 million people have been vaccinated by the end of this year in order to establish herd immunity – at the current rate, however, it will take many years to achieve that.
The FF Plus has raised the issue of why private companies, like large mines, cannot be allowed to roll-out their own vaccination programmes while complying with the right protocols.
Many companies are very eager to do this in order to become fully functional again and it will also relieve the pressure on the government to a great extent. The reason why the government does not want to allow this is incomprehensible.
Given the constant decrease in the number of new infections this year, South Africa should have been moved to Level One of the national lockdown a month ago already. It is imperative to do everything possible to get the economy back on track.
The FF Plus cannot see why there still needs to be any differentiation between the so-called levels of lockdown seeing as all the necessary regulations, like wearing a mask in public, are already in place to curb the spread of the coronavirus.
In addition, many of the other regulations do not make sense, for instance, that only gatherings of 100 people inside and 250 people outside are permitted.
A venue such as the Cape Town International Convention Centre can accommodate approximately 5 000 people. While maintaining the required social distance, more than a thousand people can easily and safely be accommodated inside.
The President and ANC government would do well to take the hand that the private sector is extending.
On its own, the government has already failed to implement a successful vaccination programme and South Africa's economy simply cannot afford to suffer any more damage due to this incompetence.