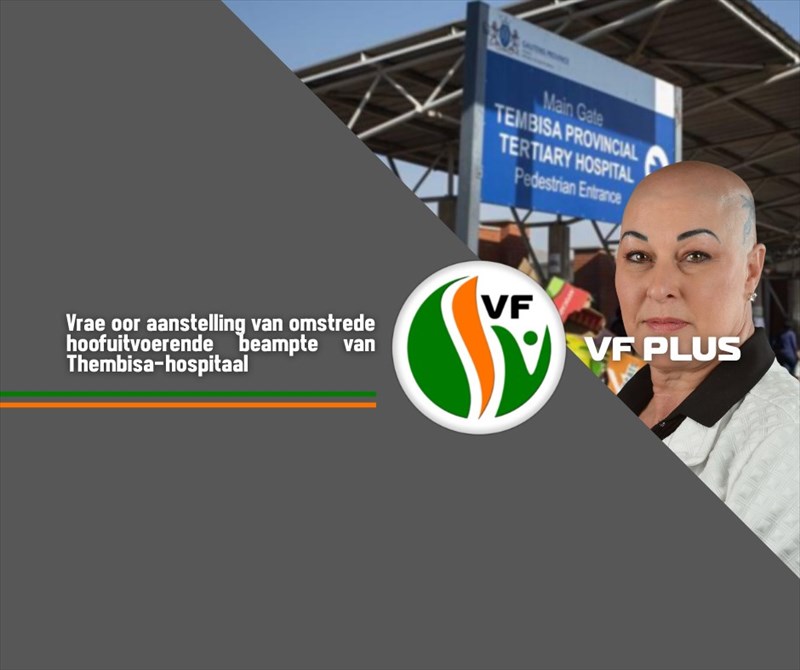 The Gauteng MEC for Health, Dr Nomthemba Mokgethi, must be held accountable for providing the Gauteng Legislature with misleading information relating to the appointment of Mr Ashley Mthunzi as chief executive officer (CEO) of the Thembisa Hospital.
Dr Mokgethi initially denied being aware of a disciplinary complaint against Mthunzi.
But now she has confirmed in writing to the Legislature that the Pohlong Hospital, the previous employer of Mthunzi, who has since been suspended, had lodged a disciplinary complaint against him.
The MEC claims that the interview panel was not aware of it during its selection process.
The FF Plus is of the opinion that decisive action must be taken against those who withhold such important information during the selection processes for senior positions.
Mthunzi also had ample opportunity to play open cards and inform the interview panel of the complaint against him. He should never have been appointed as head of the hospital.
The FF Plus will monitor the situation and take further steps.