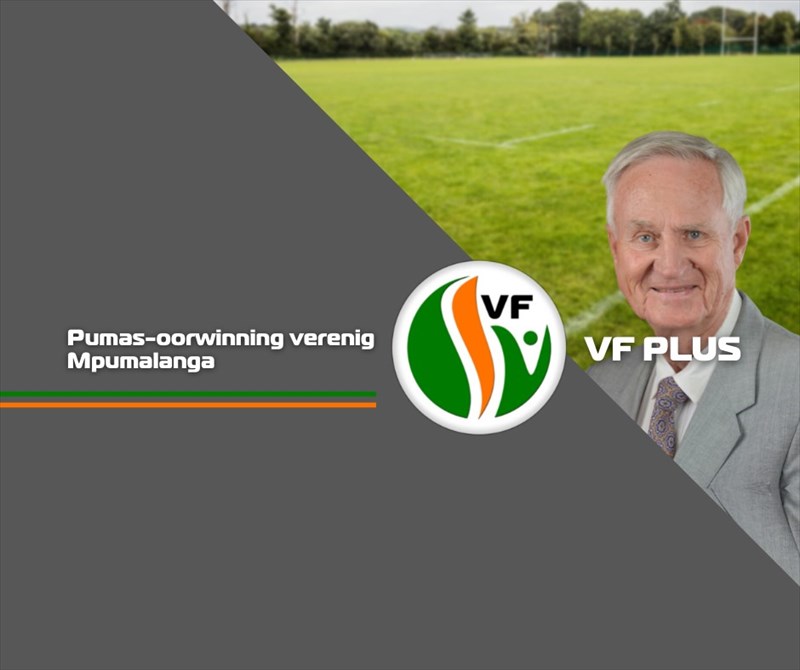 The Pumas' sensational victory in the Currie Cup series serves as proof that the power of sport must never be underestimated.
Sport has the power to eliminate the apparent boundaries between diverse people, as is currently demonstrated in the province by the euphoria uniting people from all walks of life.
The Pumas defeated the Griquas on Saturday with 26 to 19. This is the first time in 133 years that the Pumas clinched this sought-after title.
The FF Plus in Mpumalanga congratulates the Pumas on their extraordinary achievement. The two best teams in the Currie Cup series clashed in the final, but the skills and perseverance of the Mpumalanga team made all the difference.
Over the past few years amid the contraction of the country's economy, provincial pride has reached an all-time low.
Unemployment, high crime levels, rising inflation, poverty and poor service delivery created a general feeling of despair.
But the Pumas also defeated that feeling of hopelessness and proved that there is unity among the province's many and diverse people.
That victory is just as important as clinching the sought-after Currie Cup.
The Pumas did their part to give Mpumalanga hope and to promote nation building. Now it is the rest of the people in the province's turn to build on that.