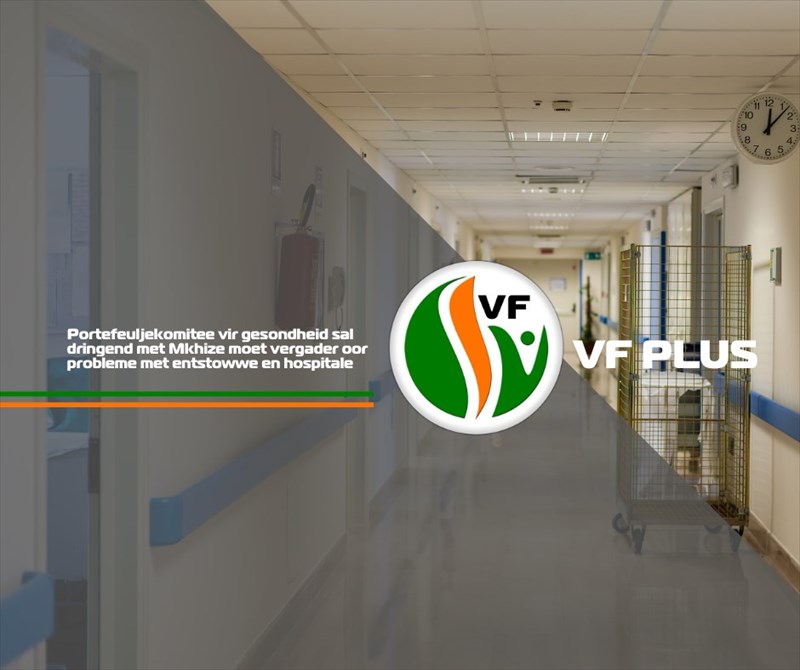 The Portfolio Committee on Health must urgently meet with the Minister of Health, Zweli Mkhize, to discuss problems concerning vaccinations for Covid-19 and hospitals. Discussing these matters cannot be put off any longer, not even to the middle of this month.
The FF Plus is concerned about the possible chaos that, according to media reports, may ensue in the medical sector regarding South Africa's plans to vaccinate against the virus. This is the last thing the country needs at this stage and it must be avoided at all costs for the sake of saving human lives and South Africa's future in general.
At present, there are serious gaps in communication from the ministry's side and the Portfolio Committee on Health must urgently meet with the ministry to solve this problem.
Doing so will ensure that the correct information regarding the procurement of a vaccine against Covid-19 and the current state of affairs in hospitals and healthcare workers in the country will be conveyed to South Africans.
If the Portfolio Committee waits until the middle of January 2021, when Parliament's annual programme is due to commence, it will be too late seeing as the country already finds itself in a crisis that must be urgently contained and managed.
The Minister must appear before the Committee as soon as possible to address some of the burning issues and to provide clarity on various aspects. South Africa finds itself in a serious crisis that could get completely out of hand overnight and the matter must be addressed urgently.
There are too many rumours about the abovementioned issues doing the rounds on social-media platforms and it is causing panic among South Africans – the only way to remedy this is to clearly communicate the correct, first-hand information.
The Portfolio Committee on Health must be kept up to date about the current state of affairs at all times so that Members of Parliament can effectively fulfil their oversight role and communicate with the voters.

At the moment, Members of Parliament who serve on this Committee are in the dark themselves regarding various aspects and, therefore, a meeting must urgently be convened.