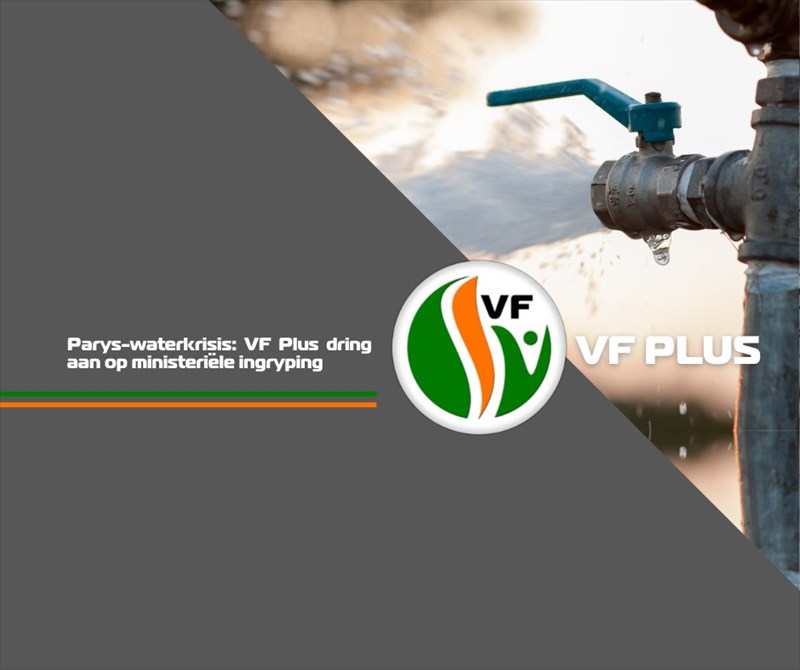 After years of water problems, some Parys residents have now once again been without water for three weeks.
The FF Plus sent an official letter to the Minister of Water and Sanitation, Mss Lindiwe Sisulu, requesting urgent intervention.
Some parts of the town have been plagued by water outages for months on end.
The Ngwathe Local Municipality (Parys, Edenville, Heilbron, Koppies, Vredefort) frequently faces problems with its own sewage as well as the sewage from nearby municipalities that flows downstream to Parys and creates unbearable living circumstances.
What makes the problem even worse is the large number of old age homes in the area. Water outages pose a serious risk to the elderly and the community in general. Moreover, they make it impossible to adhere to the Covid-19 health protocols.
Water tanks that were supposed to be erected to help the community are sporadic and mostly absent. Additionally, these water tanks are hired at great cost because Ngwathe does not have its own water tanks.
These issues, among others, are frequently reported to the Municipality, but nothing is done about it.
If the ANC government had continually performed maintenance work on the water infrastructure using the municipal infrastructure allocations at its disposal, this terrible situation could have been prevented.
The ANC government waits until there is a crisis with water supply in a municipality and then it tries to do crisis management instead of simply ensuring that the existing infrastructure is maintained and upgraded on a regular basis.
The FF Plus will continue to put pressure on the government and officials to take action and prevent such crises before it is too late.