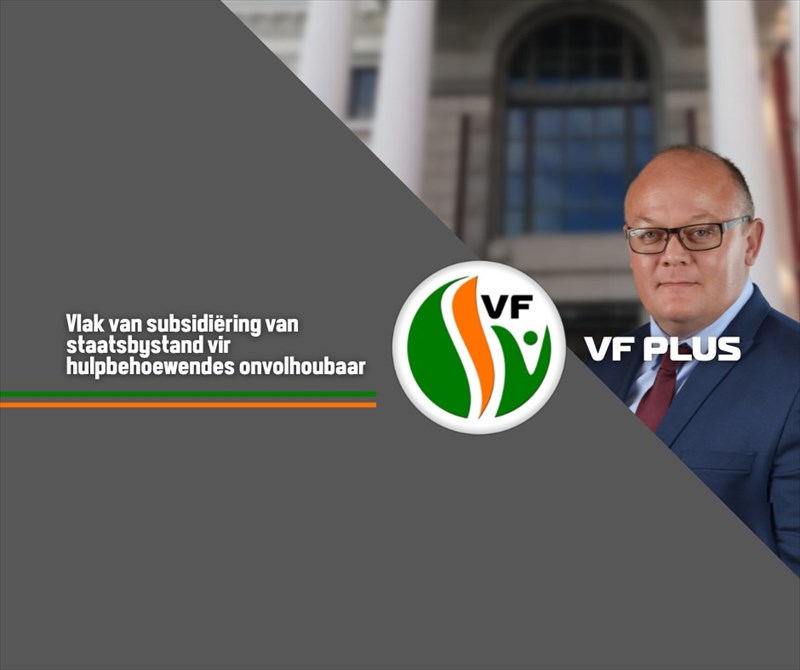 The level of subsidising of basic services for those in need along with all the other welfare grants and free services is unsustainable with the country's economy in its current state.
Between 2000 and 2011, those receiving child support grants alone had increased from 150 000 to 10 million and the numbers are still on the rise.
It is no achievement, instead, it proves that failed ANC policy has destroyed the economy to such an extent that the number of unemployed South Africans multiply every year.
After nearly three decades under ANC rule, the unemployment rate currently stands at a conservative 33,9%; a significant increase from 20,5% in 1994.
Another factor that drives up the number of state-dependants and depletes the state coffers is the culture of non-payment for services, which the ANC has allowed to take root among South Africans.
It has resulted in, among other things, many people, who do not qualify, registering as needy at municipalities and state institutions to obtain free services.
It is, furthermore, interesting to note that ANC-controlled municipalities frequently, and especially during election years, launch campaigns to register those supposedly in need for social benefits.
Even the Deputy President, David Mabuza, himself pointed out in 2019 that these practices erode municipal tax bases resulting in job losses and poor service delivery.
Academics have also pointed out in several articles that it appears as if the ANC is using social grants and government aid to ensure support among the poor at the polls.
These practices create dependence on the state, and undermine the dignity and morale of the recipients.
The FF Plus supports an accountable, sustainable social safety net for those in need with its main focus on retaining the dignity of recipients while ensuring proper care, development and social progress.
Not a system where vulnerable people are ensnared by the ANC government in a tyrannical trap net of dependence and poverty.
It is imperative for the ANC government to abandon its socialist policies, which promote only its own party-political interests, and implement an economic policy that attracts investments, stimulates economic growth and ensures dignified job opportunities for the people of this country.
In this way, the country will be enabled to affordably and sustainably care for those who are truly in need.
All South Africans deserve a dignified existence, free from the ANC.