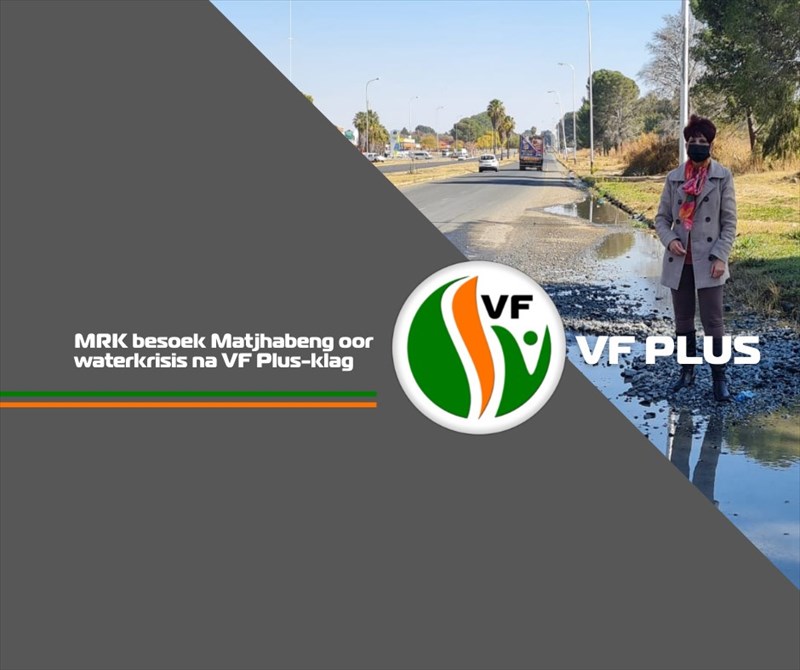 The Human Rights Commission (HRC) paid a visit to Matjhabeng today after the FF Plus lodged a complaint on the 2nd of July about possible human rights violations by the Matjhabeng Local Municipality (Allanridge, Hennenman, Odendaalsrus, Ventersburg, Virginia, Welkom), where residents frequently do not have access to water.
The FF Plus accompanied the HRC official on the visit.
Due to leakages and illegal connections, up to three-quarters of every litre that the Municipality buys is lost. Meanwhile, residents are frequently plagued by water shortages and outages.
The HRC indicated that it will engage with the Matjhabeng Municipality to investigate negligence and mismanagement, which lie at the root of the water problems.
The FF Plus will insist on being part of these discussions.
It is unacceptable that residents do not have access to water amid the new wave of Covid-19 and Level Four restrictions.
The visit has sparked the hope that swift action will soon follow.
The FF Plus is calling on Matjhabeng residents to make sure that they are correctly registered as voters so that in the local government elections on the 27th of October this year, they can stand up and stand with the FF Plus to send a strong message to the ANC: Poor service delivery and the decline of municipalities will not be tolerated.