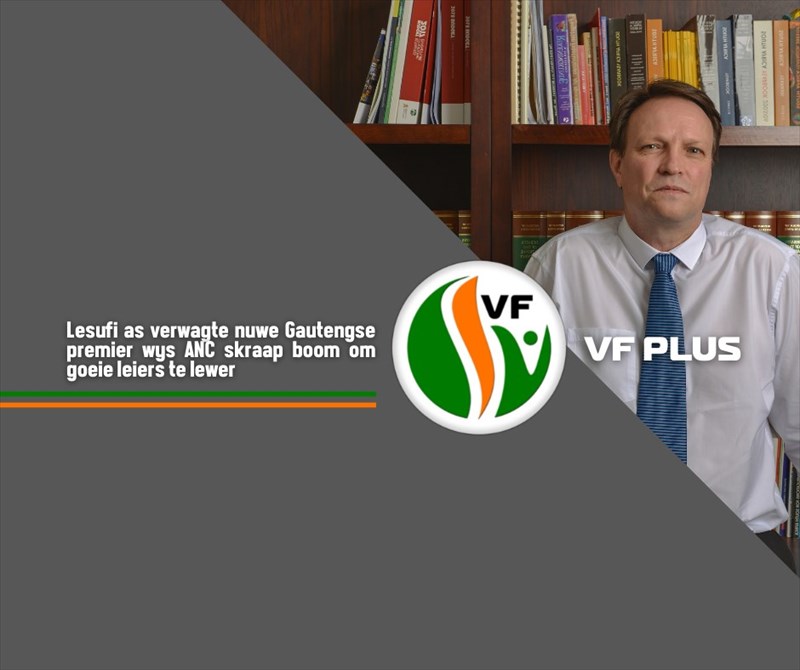 The expectation that the Gauteng MEC for Education, Panyaza Lesufi, will be named the new premier of the province during a Legislature session tomorrow proves that the ANC is drinking down to the dregs to find good leaders.
Given Lesufi's lack of service delivery in his education portfolio and his incessant racial war, based on false grounds, against the Afrikaans school community in general, his premiership will most probably also be characterised by poor and divisive leadership, which will bring about even further decline in Gauteng.
His premiership will land Gauteng in a quagmire of racial conflict, further damage the already struggling economy, and put an end to any form of social cohesion and cooperation between the people of Gauteng.
Lesufi's conduct as racial demagogue and his track record prove that he lacks the ability to lead Gauteng to a brighter future.
His track record is riddled with failed policy and actions: From declaring war against Afrikaans schools, which sparked unrest at Overvaal High School and recently also at Jan Viljoen High School, to failing to ensure that routine maintenance is conducted at schools, which lead to the Driehoek High School tragedy.
The same goes for his attempt to centralise all food aid during the Covid-19 lockdown and ultimately, the enormous Covid-19 corruption that occurred in the Department of Education.
Lesufi's poor leadership is expected to erode support for the ANC even further, which will benefit opposition parties that may possibly form a coalition government in 2024.
Last year with the municipal elections, the ANC was only able to obtain 36% of the votes. If the level of voter support remains the same in the 2024 elections, the ANC will not be able to form a government, not even with the EFF's help.
This should provide welcome relief, as it is general knowledge that Lesufi likes to keep the EFF close.
The FF Plus has already started preparing a campaign, known as the "STOP LESUFI" campaign, which will be officially launched as soon as Lesufi is appointed as the new Gauteng Premier.
With this campaign, the FF Plus aims to ensure that Lesufi and the ANC in Gauteng are permanently demoted to the opposition seats in the national and provincial elections.
The time for a better Gauteng government and better leadership is here.