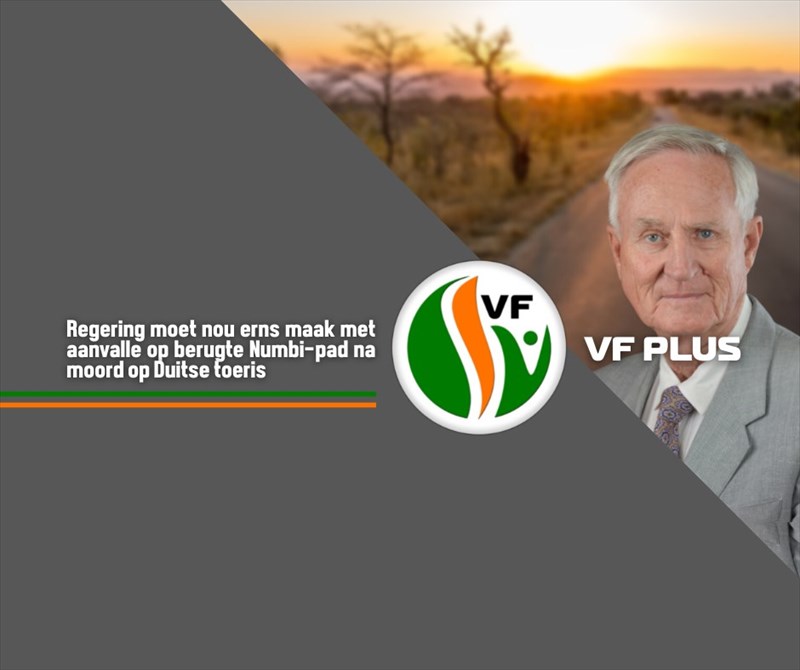 The murder of the German tourist Jörg Schnarr near the Numbi Gate of the Kruger National Park once again shines the spotlight on the high incidence if robberies and attacks on the notorious Numbi road.
Government must take decisive action.
The victim and three other tourists were stopped by three armed suspects who instructed them to open their vehicle's doors.
The driver, however, refused to do so and locked the doors. In response, one of the suspects shot him in the torso through the car window.
In May this year, the FF Plus demanded, among other things, strong police visibility in the area.
Over the past few months, numerous visitors of the Kruger National Park were robbed after they had exited the Park via the Numbi Gate.
The FF Plus submitted a safety plan to the provincial Department of Community Safety addressing the following issues:
• Identification and analysis of key hotspots;
• Creating a database of crimes committed against tourists;
• Improving the tourism environment through visible policing and the implementation of tourism-monitoring programmes; and
• Creating a 24-hour hotline for tourism safety.
Although the plan was adopted, not much has been done to execute it so far. It can no longer be ignored, though.
Protecting all tourists, preventing organised crime and promoting sustainable tourism development are all extremely important for Mpumalanga.
The FF Plus expresses its deepest condolences to the friends and family of the deceased.