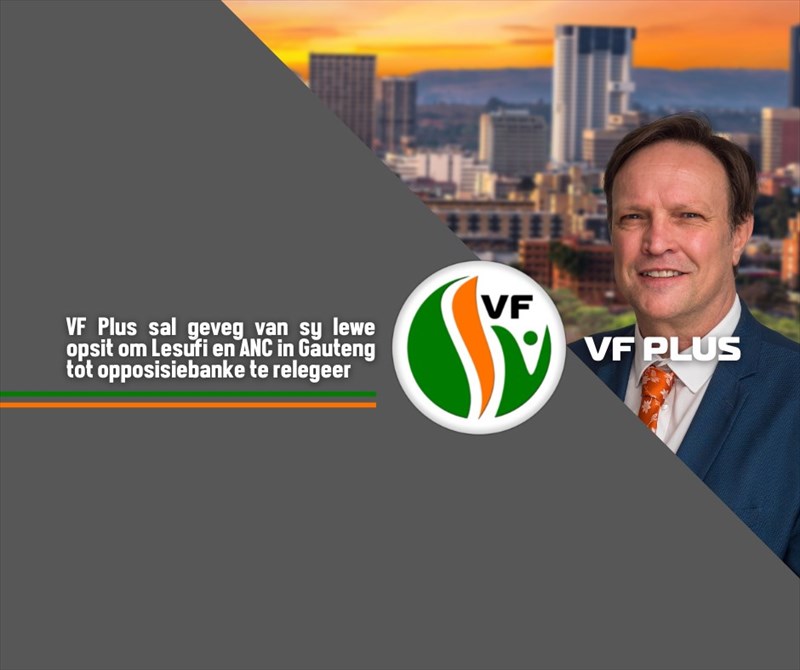 The election of Panyaza Lesufi as the new Gauteng Premier marks the beginning of a new stage of the FF Plus's bid to ensure that Lesufi and the ANC are relegated to the opposition benches in the 2024 elections.
The FF Plus will do everything in its power to achieve this by canvassing for the maximum number of votes among minorities in the province, and exposing Lesufi as the poor leader that he is.
Chances are that support for the ANC will drop below 36% in the 2024 elections, especially with this racial demagogue as leader.
Then the FF Plus will stand up as a stable coalition partner with which all reasonable opposition parties will join forces to form a coalition government to replace the ANC.
Lesufi was elected as Premier earlier today with 38 votes to 22 for Solly Msimanga. The EFF left before voting took place.
In his premier's speech, he made mention of improving service delivery and eradicating poverty-stricken informal settlements.
The FF Plus responded by stating that the ANC has had almost 30 years to do just that, but has failed the test with flying colours.
Lesufi's speech was uninspiring and brought nothing to the table to instil hope for the future in the people of Gauteng.
On the contrary, he highlighted his struggle past.
There was no general overview of the province's problems or how they will be tackled.
And absolutely no vision for the province. Lesufi merely fell back on the old 2030 ANC plan, which has clearly not worked.
This dull premier's speech is a good indication of how Gauteng will be governed under Lesufi, without any vision or energy.
The FF Plus is starting to prepare in earnest for overthrowing the ANC in Gauteng in 2024.