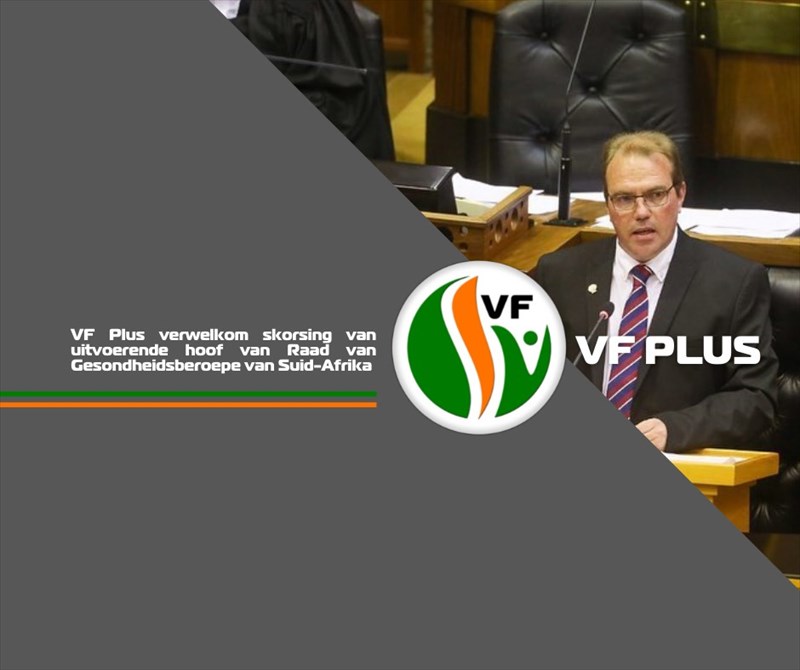 The FF Plus welcomes the suspension of the CEO of the Health Professions Council of South Africa (HPSCA), Dr David Motau.
On Monday this week, Motau was arrested along with 12 other individuals on charges of corruption and fraud during his tenure as the head of the Free State Department of Health.
Action was taken after the Auditor-General (AG) requested the Department to provide information on alleged false or falsified requests for payments made between January 2011 and December 2015 by the Free State Department of Health. The services paid for were reportedly not provided by the service providers in question.
These irregularities have cost taxpayers R8 million, while the already struggling healthcare system in the Free State was dealt yet another blow.
Motau's suspension comes amid President Cyril Ramaphosa's withholding of the Special Investigating Unit's (SIU) report on Digital Vibes, from which the Minister of Health, Zweli Mkhize, allegedly benefited.
The most severe punishment must be imposed on those individuals who steal taxpayers' money – money earmarked for healthcare.
The ANC cannot be allowed to deprive South Africans of healthcare, thus, the FF Plus will continue to put pressure on the government to ensure that corruption in the Department is eradicated.