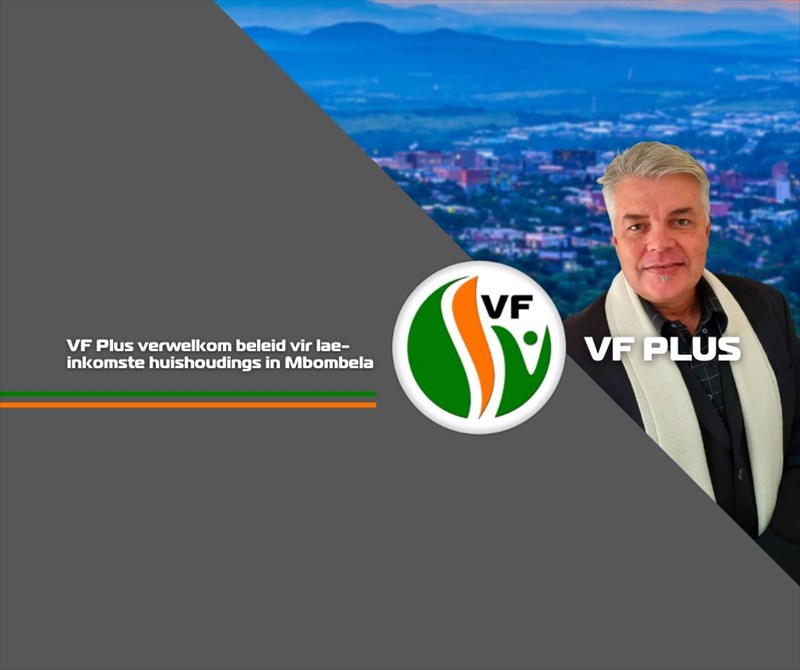 The FF Plus welcomes the confirmation by the Mbombela council that the list of persons in need who rely on government aid in the Mbombela Local Municipality (Hazyview, Skukuza, White River, Nelspruit and Barberton) should include all races.
The foundation of the policy is designed to help households in need obtain subsidies for service costs in order to help alleviate poverty.
To date, this policy had only been applicable to previously disadvantaged persons in need.
A crumbling economy does not select its victims based on race, though, and the Covid-19 pandemic, in particular, forced people from varying financial backgrounds to their knees.
The qualifying criteria for applicants can be found at https://www.mbombela.gov.za/bylaws.html
The criteria include, among other things, that the applicant must be an owner or resident of a house receiving municipal services, and is registered as an account holder on the municipal financial system.
The applicant must prove that they cannot afford to pay for the services (UIF card, banking statements, proof of income, or a letter from the employer confirming salary or wages).
Other criteria stipulate that the applicant must reside within the Municipality's borders, and that the household's income may not be more than double the government's pension payments.
The FF Plus encourages all Mbombela residents, who meet the criteria, to visit their nearest municipal service centre and speak to the relevant official.