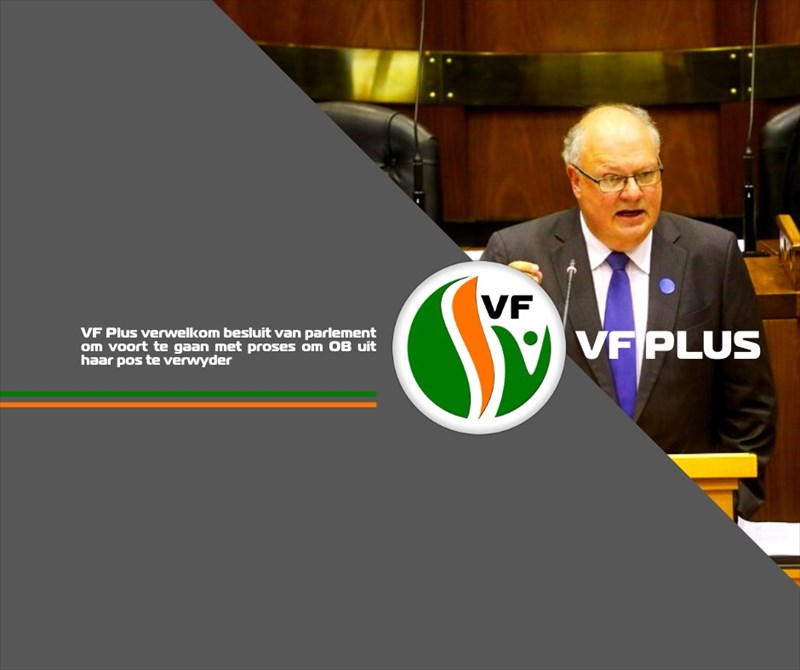 The FF Plus welcomes Parliament's decision to proceed with the process of stripping the Public Protector (PP), Busisiwe Mkhwebane, of her office.
The Office of the PP fulfils a critically important role in South Africa as it is the highest-level watchdog over the government.
South Africa's Constitution clearly stipulates that there are three fundamental requirements for removing the head of a so-called Chapter Nine institution and the prescripts for how it should be done are just as clear.
In Mkhwebane's case, all three these requirements were met and the report by an independent panel leaves no room for doubt about its findings.
The panel found evidence satisfying the three constitutional requirements, namely misconduct, incompetence and incapacity. With regard to misconduct and incapacity, prima facie evidence exists. No further proof of Mkhwebane's incapacity to act as the country's PP is needed.
The panel's findings are crystal clear and in the FF Plus's view, it has left Parliament with no other choice but to, in terms of the prescribed rules, initiate a parliamentary process to dismiss Mkhwebane seeing as it will be in the best interest of South Africa.