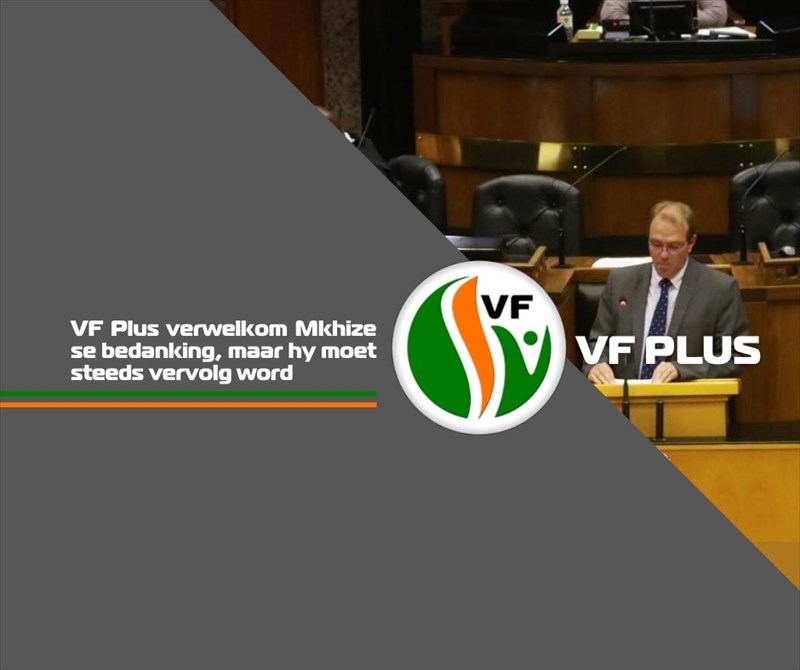 The pressure that the FF Plus recently put on Zweli Mkhize to account to Parliament for his alleged involvement as Minister of Health in the controversial Digital Vibes contract undoubtedly contributed to his resignation prior to last night's Cabinet reshuffle.
The same is true for the pressure that the party put on President Cyril Ramaphosa to disclose the Special Investigating Unit's (SIU) report on the matter.
The pressure obviously became unbearable and Mkhize decided to resign instead of enduring the embarrassment of being dismissed by the President.
The FF Plus is still determined to ensure that Mkhize is duly prosecuted for his involvement in the scandal and the party will not allow his resignation to exempt him from prosecution.
The corruption in which Mkhize is implicated deprived the state's healthcare system of money and it, thus, contributed to the fact that last year when the pandemic broke out, many healthcare workers and state hospitals did not have the medical equipment and protective gear that they needed.
It could very well have contributed to the loss of lives of healthcare workers and patients alike.
Therefore, he must be brought to book.