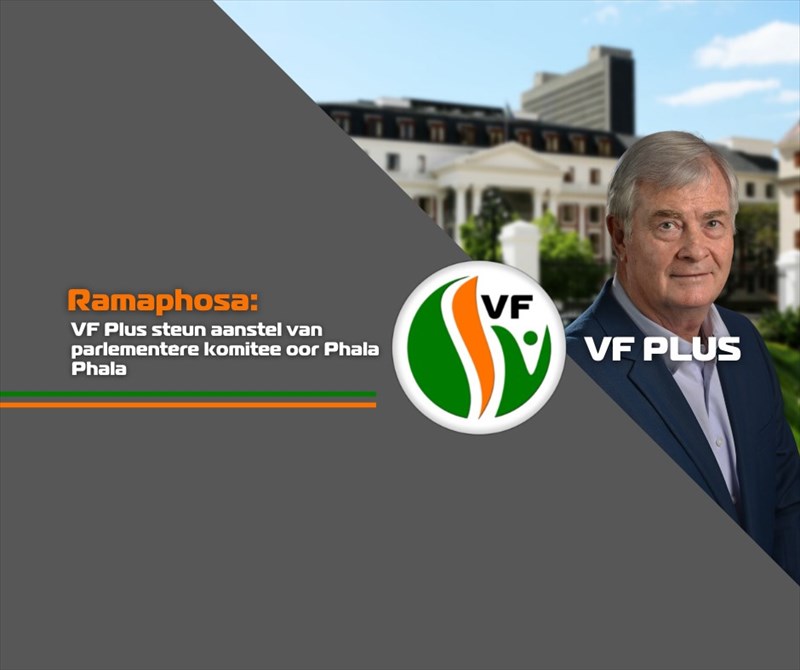 The FF Plus supports the proposal to appoint a parliamentary committee to look into all the circumstances surrounding the Phala Phala incident and President Cyril Ramaphosa's role in it.
President Ramaphosa has already indicated that he is willing to appear before the ANC's Integrity Committee to provide answers to the many questions about the money that was stolen from his farm.
For this reason, there rests an even greater obligation on him to also appear before a parliamentary committee to shed more light on the incident.
If he does not want to and if such a parliamentary committee is not appointed, it simply means that the President values the ANC's interests above those of South Africa.
Keep in mind that as president of the country, President Ramaphosa is accountable to Parliament seeing as he is allocated a budget of taxpayers' money.
Parliament also has the power to table a motion of no confidence in the President and that is why it is so important to appoint a committee that can conduct its own investigation into the matter.
This links closely with the Zondo Commission into State Capture's recommendation that a parliamentary Portfolio Committee on the Presidency must be instituted.
The FF Plus also supports this recommendation to grant Parliament a greater oversight role.