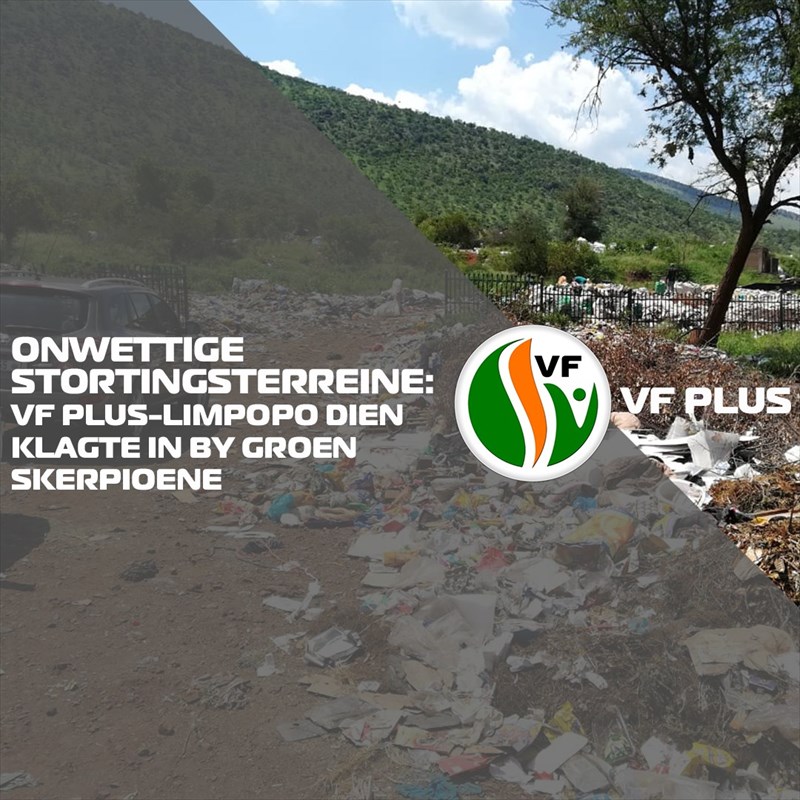 The FF Plus lodged a complaint about illegal dumping sites against the Polokwane and Thabazimbi Local Municipalities with the Green Scorpions. The party insisted that the problems at the respective dumping sites must be addressed urgently seeing as they pose a health risk for both humans and animals.
In Polokwane (Pietersburg), an informal settlement developed just outside of the city on the road to Mokopane (Potgietersrus). The area is also being used as an illegal dumping site, which poses serious environmental and health risks to the residents of the surrounding areas. Furthermore, it creates a very poor impression of the city with visitors and prospective investors.
At the Thabazimbi dumping site, rubbish is dumped at the entrance and even in the road leading to the dumping site. Local abattoirs also dump carcasses at the site.
Three years ago, the Green Scorpions intervened at this very dumping site with a court order, but the situation did not improve at all.
The FF Plus will continue to put pressure on the relevant municipalities to stop the illegal dumping of rubbish and to crack down on the offenders.

Contact details: 066 024 4623