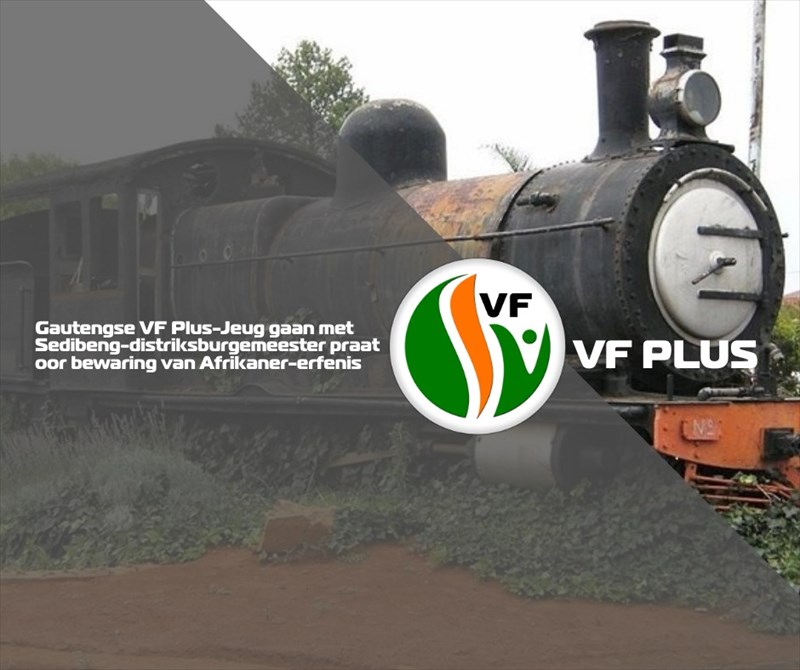 The FF Plus Youth in Gauteng is concerned about the conservation of historical heritage monuments in the Sedibeng District Municipality (Emfuleni, Midvaal and Lesedi), which are significant to Afrikaners and, thus, the party will approach the Mayor, Busisiwe Modisakeng, to help find a solution and protect these heritage attractions.
A great number of the heritage attractions date from the turn of the previous century (1900) and the Anglo-Boer War and have been neglected and vandalised. Many are even being used as a place to put up advertisements.
Like all other cultures, the Afrikaner heritage was formed and moulded by their history and it is the youth's responsibility to ensure that their heritage remains intact for future generations. The FF Plus Youth is busy compiling a list of all monuments and memorials in the province.
During the discussions with the Mayor, the focus will specifically be on the Peace train of Vereeniging which transported the Boere generals – JBM Hertzog, Jan Smuts, Koos de la Rey, Louis Botha and Christiaan de Wet – to the station in Pretoria to sign the peace treaty on the 31st of May 1902 to put an end to the war of independence that was fought against the British.
Moving other memorial monuments, busts and artworks out of the area will also be discussed.
The FF Plus Youth will also cooperate with experts from the Heritage Foundation, the party's Chief Whip in Sedibeng, councillor Gerda Senekal, and the FF Plus leader in Gauteng, Jaco Mulder, to find a way to conserve and expand the Afrikaner's historical heritage.

Contact details: 079 224 7321