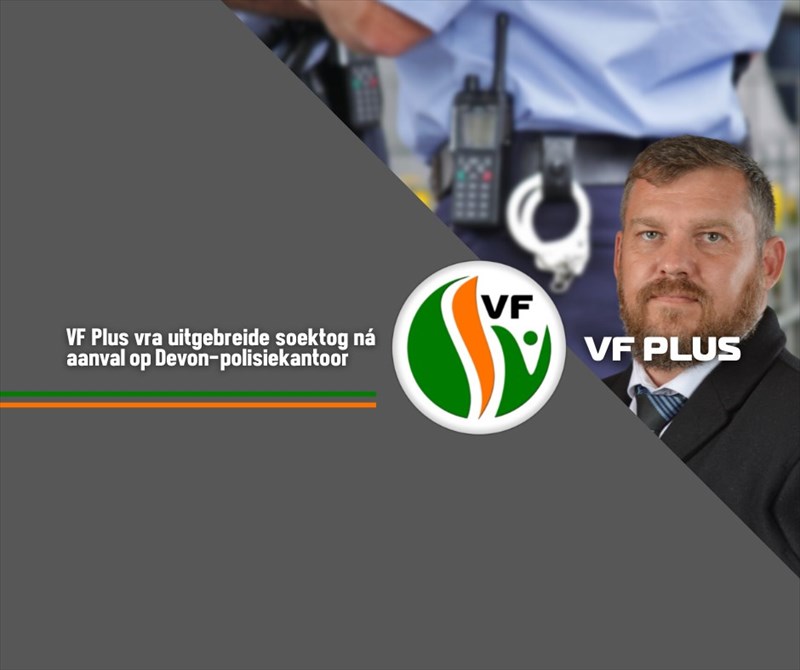 The arrogance of the perpetrators who robbed the Devon police station is astounding, seeing as they merely walked into the station and took police officers' weapons from them.
Three suspected robbers walked into the Devon police station early morning under the guise of wanting to report a hijacking. The robbers made off with three guns and seven pistols.
The FF Plus asked for an extensive police search to apprehend the perpetrators as soon as possible.
Smaller police stations, like the Devon police station, have fewer police officers on duty, especially during the night shift.
These police stations are specifically targeted to steal firearms.
The FF Plus is thankful that the robbery did not turn into a shooting match in which police officers or members of the public could have been injured.

Some time ago, the FF Plus asked the Gauteng Police Commissioner, Lt-Gen. Elias Mawela, to consider using microchip technology to try and locate stolen and lost police firearms.
The location of any firearm, who it was issued to, the date and time at which the firearm was used, the coordinates and number of shots fired, and so forth can be determined at all times if such firearms are fitted with microchips.
It is modern technology that is already successfully used by private firearm owners and must replace the old method of using serial numbers, which can easily be removed to hamper the identification of a firearm.