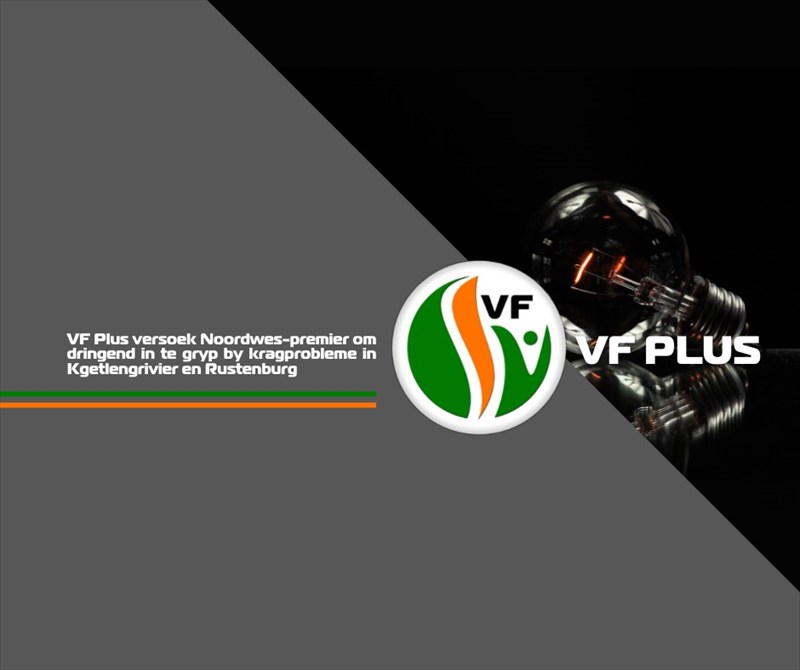 The FF Plus today sent an official letter to the North West Premier, Bushy Maape, requesting him to urgently intervene in the ongoing power problems at the Local Municipalities of Kgetlengrivier (Koster, Derby, Swartruggens) and Rustenburg (Hartbeesfontein-A, Marikana, Phatsima, Rustenburg, Tlhabane).
In addition to the frequent power outages caused by the lack of proper maintenance of power infrastructure, residents are also plagued by further outages brought on by the theft of powerlines and other equipment.
The Triden substation in Rustenburg, Eskom's main power distribution point, is reportedly also regularly sabotaged in a seemingly sophisticated manner, which points to the possibility that copper syndicates could be operating in the area.
Extensive cable theft occurs as regularly as clockwork every time the power supply to the main Eskom lines that provide power to Kgetlengrivier is interrupted. This alarming pattern emerged very strongly over the past two months or so.
The extent of the damage as well as the additional financial burden on residents, farmers and businesses is enormous.
Although the FF Plus has already launched various actions on local level to assist the authorities in restoring the power supply and protecting the substations against vandalism and theft, they are short-term solutions that are not sustainable.
The FF Plus has, therefore, requested the Premier to convene a meeting with all stakeholders to launch a high-level intervention and find a long-term solution to the problem.
Apart from Eskom, the police on provincial level, the municipal managers of the affected municipalities, their respective heads of law enforcement as well as the provincial Department of Cooperative Governance and Traditional Affairs (COGTA) must be involved in addressing the matter via the meeting.
The FF Plus will continue to put pressure on the provincial Legislature and municipalities to ensure that all relevant parties cooperate in a coordinated manner to protect and maintain power and other critical infrastructure.