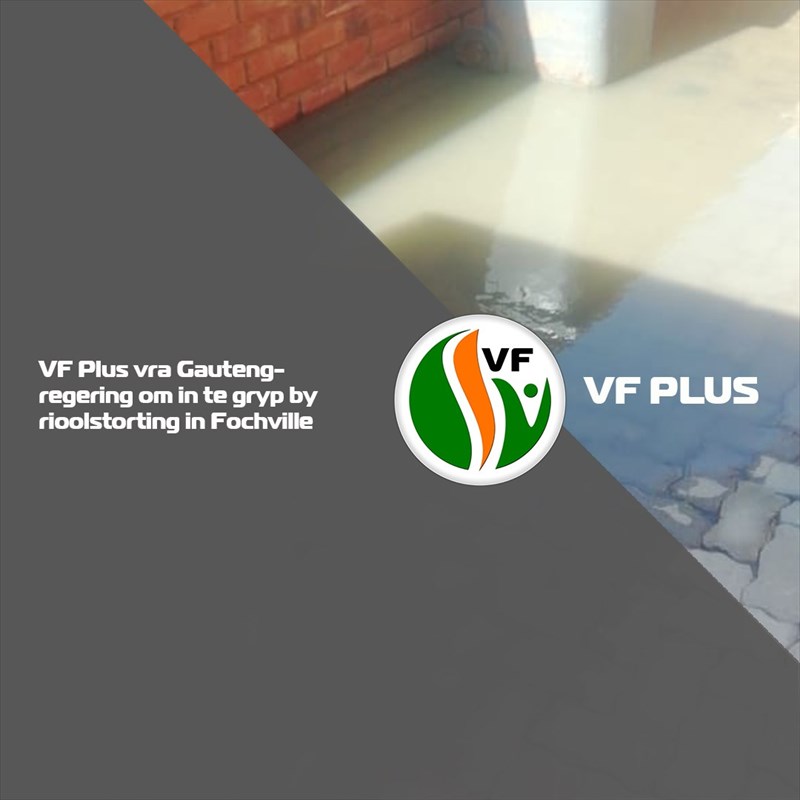 The FF Plus has requested the Gauteng MEC for cooperative governance and traditional affairs (Cogta), Lebogang Maile, to launch an investigation into the constant dumping of sewage in Fochville and to implement measures to resolve the problem. For more than a year now, the town's residents have had to put up with sewage flowing through residential and recreational areas.
The FF Plus in Fochville has to phone the municipality's water and sanitation division almost on a daily basis and then they attempt to repair broken pipelines.
The Merafong Local Municipality, which delivers services to various towns including Fochville, Carletonville, Blyvooruitsig, Wedela and Khutsong, is currently under immense financial pressure and cannot afford to replace old sewage systems or to construct new sewage plants.
Sewage is flowing down Ouhout street, through the Piet Retief Park down to Danie Theron street and ultimately, it ends up in the Enslinspruit, which flows into the Mooi River that flows to Potchefstroom.
The Merafong Municipality is not the only municipality in Gauteng that is experiencing severe sewage problems. The Emfuleni Local Municipality (Evaton, Sebokeng, Vaal Oewer, Vanderbijl Park, Vereeniging), which is under partial administration, is also affected by sewage dumping, which is polluting the Vaal River.
The ANC government is incapable of managing towns and cities and it has a serious and detrimental effect on taxpayers.
The FF Plus will continue to put pressure on municipalities and the provincial government to ensure that corruption and mismanagement, which lead to service delivery problems, are eradicated.

Contact details: 071 604 9498