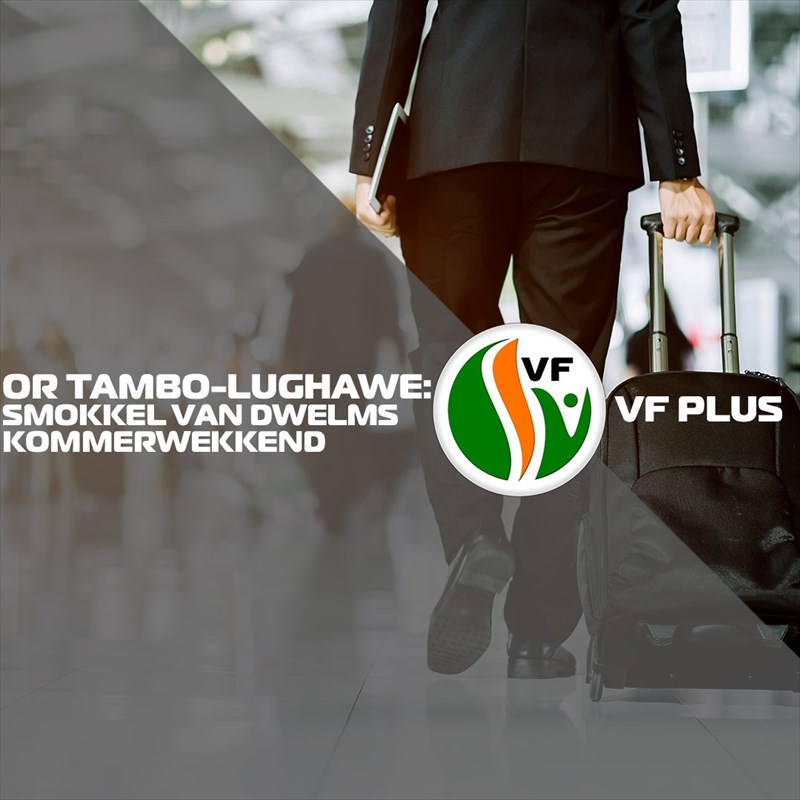 The FF Plus is worried about the safety and security measures at the OR Tambo International Airport in Johannesburg.
During an information session held at the OR Tambo Airport by the non-profit organisation "Locked up in a foreign country", it was indicated that 20% of all the drug mules that were arrested at the Hong Kong Airport in 2018 departed from the OR Tambo Airport.
A further hundred male drug mules who have been detained in Mauritius since 2017 reportedly also departed from the OR Tambo Airport. Cocaine is the most popular drug.
There are about 800 South Africans, who are allegedly guilty of drug trafficking, being held in foreign prisons.
The FF Plus will discuss the matter with the Gauteng Police commissioner, Lt.-Gen. Elias Mawela, and request that the matter be investigated further.
The party will also request that the staff of the South African Airways (SAA), who are reportedly involved in drug trafficking, must also be investigated.

Contact details: 071 640 7283