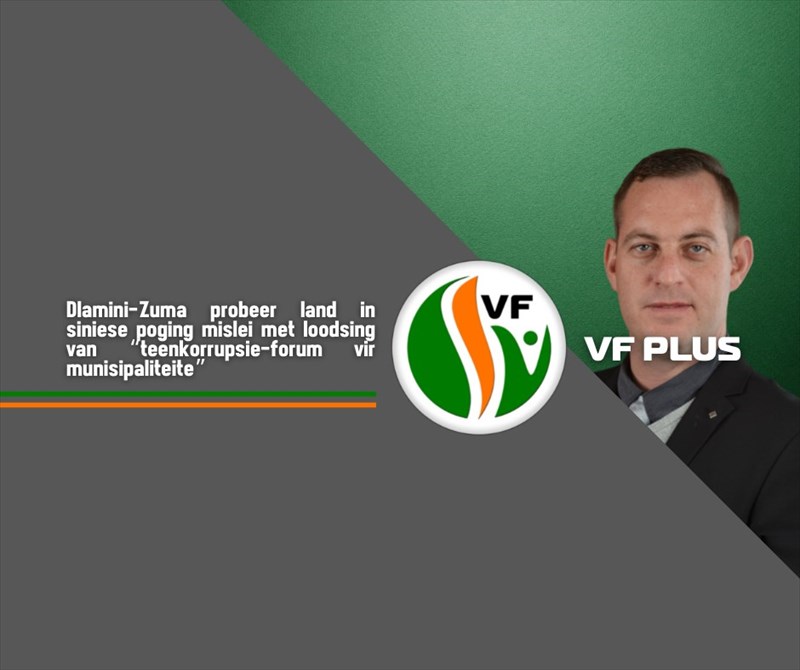 The statements made by Nkosazana Dlamini-Zuma, the Minister of Cooperative Governance and Traditional Affairs (COGTA), at the recent launch of an "anti-corruption forum for municipalities" are absurd.
Dlamini-Zuma, who has been serving in various capacities in the ANC government since 1994 and even did a stint as the chairperson of the African Union (AU), implied, among other things, at the launch that the country's policing and prosecuting authorities are mainly to blame for the corruption in municipalities, because of these institutions' failure to investigate and prosecute effectively.
COGTA previously launched a comprehensive "anti-corruption strategy for local government" in 2015, but it has obviously borne no fruit.
The latest attempt to create a "forum" against corruption in municipalities sounds more like creating a "WhatsApp" group for hand-picked ANC cadres in local government.
The fact of the matter is that the ANC frequently hesitated, or plainly refused, to have certain cases investigated for political reasons.
It is shocking that the Minister is now, after so many years in government, where she witnessed the decline and corruption in government and state administration first-hand, trying to shift the blame for her own Department's shortcomings onto others.
The reasons for the decline of municipalities are plain for all to see and the FF Plus have pointed them out to her on numerous occasions.
Ongoing cadre deployment in the name of Affirmative Action with the consequent corruption and looting of municipal funds and assets, constant political interference, and continued ANC faction fights have brought municipal service delivery in the country to its knees.
Launching yet another ANC "anti-corruption project" is no more than a cynical attempt by Dlamini-Zuma to, on the one hand, shift the blame for her department's many failures and, on the other hand, mislead South African voters to think that government does in fact have their best interests at heart.
South Africans deserve better than the ANC.