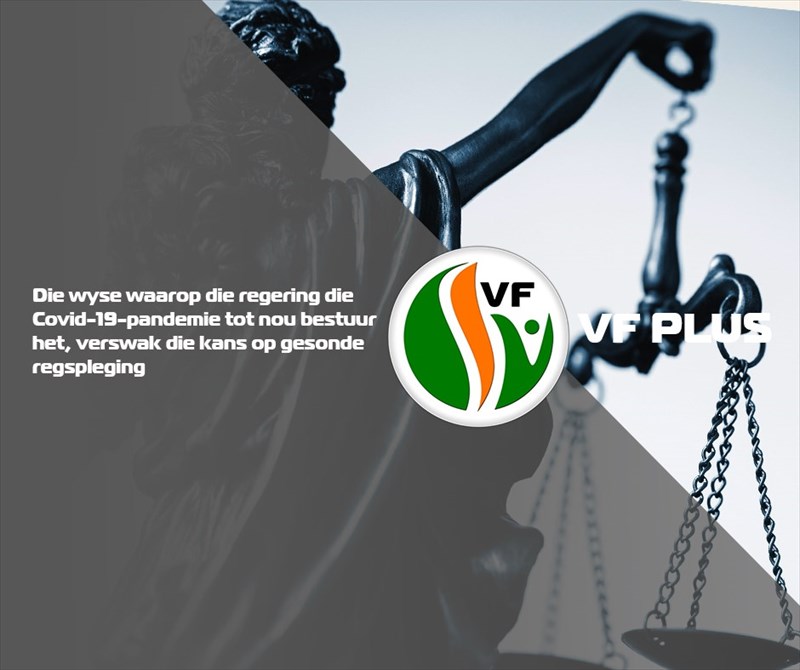 (Debate in parliament: Adjustment Budget for Justice and Constitutional Development)
The FF Plus wants to remind the Minister of Justice and Correctional Services, Ronald Lamola, that his Department is supposed to uphold and protect the Constitution of South Africa and the rule of law, especially when it comes to the investigation and prosecution of state capture and corruption.
The adjustment budget of R21,9 billion is R416 million less than the initial R22,4 billion that was allocated to the Department and this reduction will surely have a detrimental effect on the Department's ability to fulfil its constitutional mandate.
The Covid-19 pandemic and the associated lockdown regulations inevitably also had an impact on the Department's functioning.
Although the courts remained open for the duration of the lockdown period, only essential court services were initially available and the majority of other service categories were closed and inaccessible.
The gradual re-opening of these service categories hampers South Africans' access to legal processes and has resulted in a massive backlog on court rolls.
The FF Plus welcomes the risk-adjusted plan to resolve disruptions in court proceedings in less time as well as the re-prioritisation of court rolls and the possibility of extending court hours.
The great loss of job opportunities caused mainly by the government's irrational lockdown regulations will put increasing pressure on South Africans' economic, social and health wellbeing.
Law enforcement agencies and courts will also be under more pressure due to higher levels of crime. Thus, the FF Plus welcomes the re-prioritisation of the available budget to strengthen the National Prosecuting Authority (NPA).
The selective release of specific categories of convicted criminals simply puts them back on the street and perpetuates a vicious crime-cycle.
The Department must ensure the accessible, fair and cost-effective administration of justice in the interest of a safer and sustainable South Africa.
The way in which the government has handled the Covid-19 pandemic thus far reduces the chances for a healthy judicature.

Contact details: 082 466 3786 / 062 391 1804