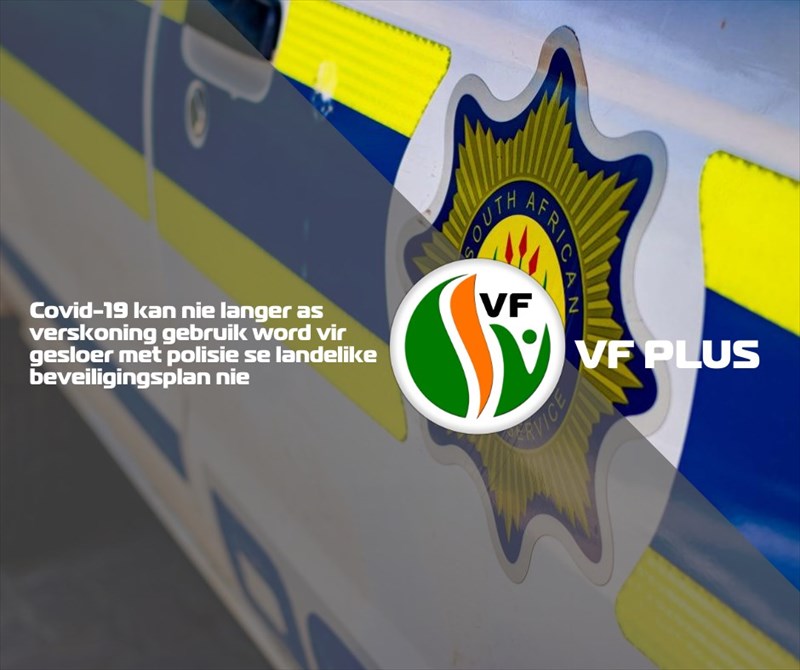 In response to an oral question posed by the FF Plus, the Minister of Police, Bheki Cele, said that the impact of the Covid-19 lockdown regulations is the reason why no progress has been made with the police's rural safety plan, specifically with regard to the improvement of infrastructure at rural police stations.
Among other things, the FF Plus asked the Minister how the process of appointing additional staff members for specialised rural units to execute the safety plan was coming along.
The plan makes provision for greater inclusivity in planning and action, more police officers and vehicles as well as the establishment of rapid response units.
The initial target was to have this plan fully implemented by the 31st of August this year, that is at the end of this month.
Nearly a year ago, the FF Plus already warned that the rural safety plan looks good on paper, but that it will mean nothing if it is not executed well.
The Minister's answer today was disappointing. It is unacceptable that no progress has been made with implementing the plan. The FF Plus also pointed out last year that similar plans failed in the past because words were not followed by actions.
The plan was approved specifically because the safety of rural areas, and the agricultural community in particular, is supposed to be a top priority.
The FF Plus will see to it that the plan remains on the agenda. The pandemic and lockdown regulations can no longer be used as an excuse to undermine this initiative.

Contact details: 083 627 4397 / 065 801 7216