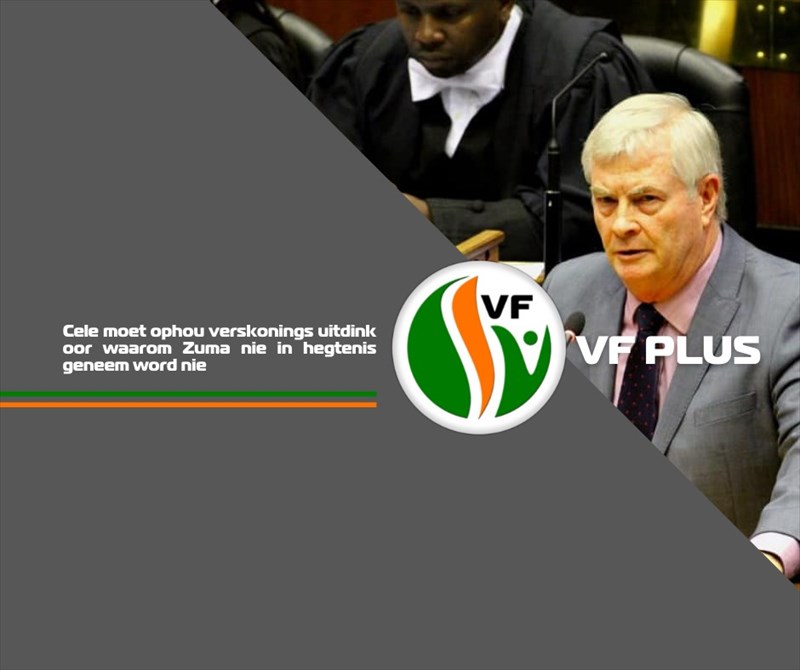 The Minister of Police, Bheki Cele, must stop making excuses and must do his job by seeing to it that former President Jacob Zuma is arrested. Zuma is not above the law and cannot insist on preferential treatment.
The events that transpired at the weekend – a large crowd gathered at Nkandla – also demonstrate the police force's incompetence. The police's apparent inability to control the crowd also points to their inadequate crowd-control training.
If police officers had been properly trained in this regard, they would have known how to handle the situation and those who had violated Covid-19 safety and security measures would have been arrested.
The excuse put forward by Minister Cele that the police had information which indicated that there was a whole crowd of people who were armed is a poor excuse.
It means that in future, the organisers of unlawful mass gatherings must simply ensure that the people are armed and then the police will not take any action.
The Minister is trying to mislead the people as regards selective police action. Consider the police's failure to take action against the EFF during a protest action at Brackenfell High School in November last year as well as last month's protest action by the EFF at the South African Health Products Regulatory Authority (SAHPRA) offices in Pretoria.
There were no excuses of protesters being armed in these instances and yet the police did not take any action and did not arrest anyone either.
The crowd-being-armed excuse is, therefore, just a smokescreen to cover up the police's incompetence.
Minister Cele is, furthermore, guilty of creating the impression that politics plays a significant role in the police's actions, or lack thereof. With regard to demonstrations by the EFF and the ANC, like at Nkandla, he is quick to make excuses so as to not take any action.
This creates the impression with the public that he is subject to political forces and that he makes decisions based on political grounds.
The entire situation is undermining the criminal justice system in South Africa and the FF Plus is of the opinion that the organisers of these gatherings must be arrested, even if it is after the fact.
It should be easy enough to determine who the organisers were based on the police's intelligence and on-site surveillance camera footage. Those people must be arrested and criminally charged. That would send a loud and clear message that lockdown regulations cannot simply be ignored during mass gatherings and demonstrations.
In stark contrast to this, there are various examples of where action was taken to arrest lone individuals strolling on beaches without wearing a mask.
It is a feeble attempt at a display of power. Police action will only seem credible once it is taken consistently and without hesitation – as was needed at Nkandla. Cele must stop allowing politics to hold sway over police action.