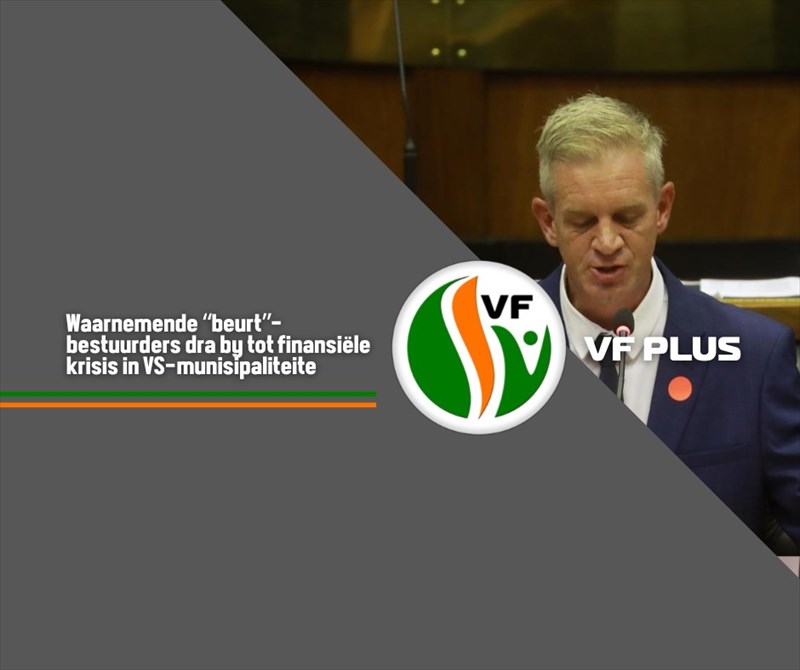 A lack of proper leadership and accountability at Free State municipalities creates a fertile breeding ground for mismanagement and poor service delivery.
That is the finding of the Auditor-General (AG) in its report on the audit outcomes of Free State municipalities for 2020/2021.

There is a constant shortage of permanently appointed senior managers in these municipalities because of ANC infighting.
And it adds to the serious financial crises and poor service delivery of these municipalities.
At present, as many as 13 of the 23 municipalities' municipal managers are appointed in an acting capacity, while eight municipalities' finances are being managed by non-permanent chief financial officers.
According to the Free State Department of Cooperative Governance and Traditional Affairs (COGTA), all six top senior positions in the Mangaung Metro are currently vacant.
In many cases, taxpayers pay double salaries for acting managers, while the permanent managers are on suspension pending disciplinary processes.
And these disciplinary processes usually take several years to be finalised.
These "turn-taking" managers cause instability, which results in poor service delivery.
The deployment of new or acting managers hampers accountability.
Senior officials, who were responsible for fruitless and wasteful expenditure amounting to R370 million several years ago, are, in most cases, no longer in those positions and can, therefore, not be held accountable.
According to the AG, municipalities made use of consultants because there is a shortage of officials with the necessary skills and expertise. The cost incurred was R38 million.
And in the interim, municipal debt to water boards (currently R6,327 billion) and Eskom (R17 billion) keeps piling up month after month.
The residents of Free State municipalities deserve better than the ANC.