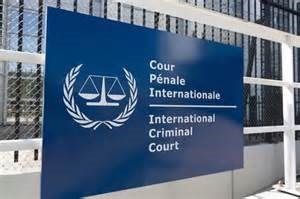 The ANC government's decision to withdraw from the International Criminal Court (ICC) has officially shown the world that it has no moral base, Adv. Anton Alberts, the FF Plus' parliamentary spokesperson on human rights, said.
According to media reports, Ms. Maite Nkoana-Mashabane, minister of International Relations and Cooperation, has already signed a document which starts this process of withdrawal from the ICC.
Adv. Alberts says these steps are clearly taken following disputes last year about South Africa's protection of Omar al-Bashir, who is accused of genocide, war crimes and crimes against humanity, and for whom the International Court had already in 2009 and 2010 issued warrants of arrest.
He says the ANC is in this way quickly busy showing its true colours as an organisation and party which never really believed in human rights but merely used it to grab the moral high ground in its struggle to take power in South Africa.
"Now that the ANC has been in control for 22 years, it is becoming more and more difficult for the party to hide its true nature, i.e. that it is a power-hungry and self-centred organisation and political party which only looks after its inner circle at the expense of the majority of people in the country.
"The ANC reveals an even more recklessness in its foreign policy through the protection of a mass murderer such as al-Bashir.
"In a time when South Africa needs the trust of the international community to draw investments, the ANC has just driven a knife into the heart of responsible international citizenship. There is no doubt about this.
"If South Africa's people have any chance of survival, the ANC should be removed from power as quickly as possible," Adv. Alberts said.
Contact no.: 082 391 3117 / 083 419 5403