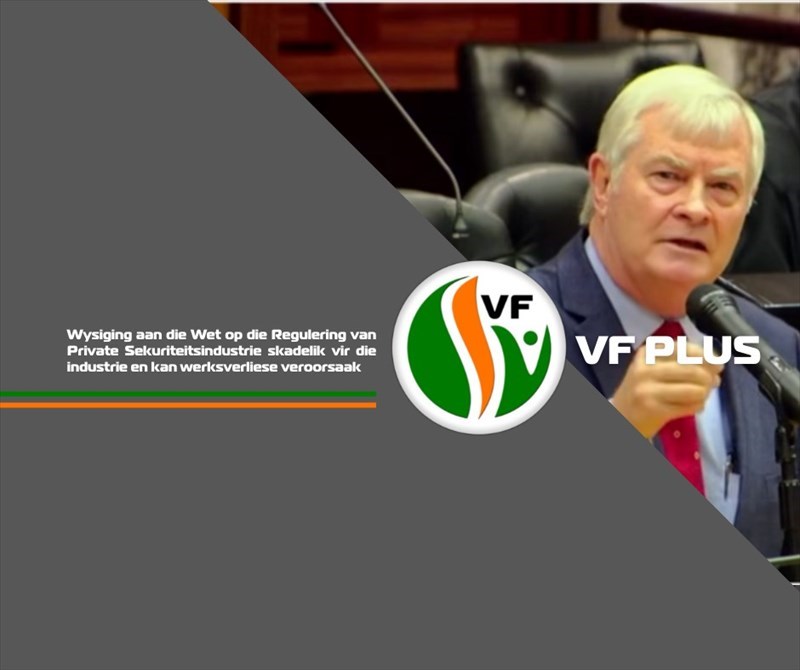 The Private Security Industry Regulation Amendment Bill that was signed into law by President Cyril Ramaphosa yesterday, is not well thought out and could deal the industry a severe blow. The amendments are based on unfounded information about, among other things, shares in the industry that are reportedly held by foreign companies and could result in great job losses.
Regarding the government's argument that foreign shareholding of more than 50% poses a threat to South Africa's state security, July's unrest and riots showed that the biggest threat to the state lies in its own ranks.
Even in the draft phase of the Bill, important information about the extent of foreign shareholding and how many job losses would result could not be provided to the Portfolio Committee on Police. No research had been conducted.
In addition, the fast-growing private security industry is of the ANC government's own making seeing as it failed to combat crime and ensure the public's safety effectively.
In South Africa, there are presently about three security guards for every one police officer due to the fact that the ANC government failed to perform its constitutional duty to protect the public against criminals. As a result, the people pay double for their safety and security.
At a time when the unemployment rate in South Africa is among the highest in the world and crime is flourishing due to a lack of effective police action, there is no logic in the President signing the Bill. It shows that he is ignorant of what the actual crime situation in South Africa is like. It is ordinary citizens, the ones who are not surrounded by bodyguards, whose safety is threatened.
Various companies' vested interests have been jeopardised, so stakeholders will most probably put the amendment to the test in the Constitutional Court.