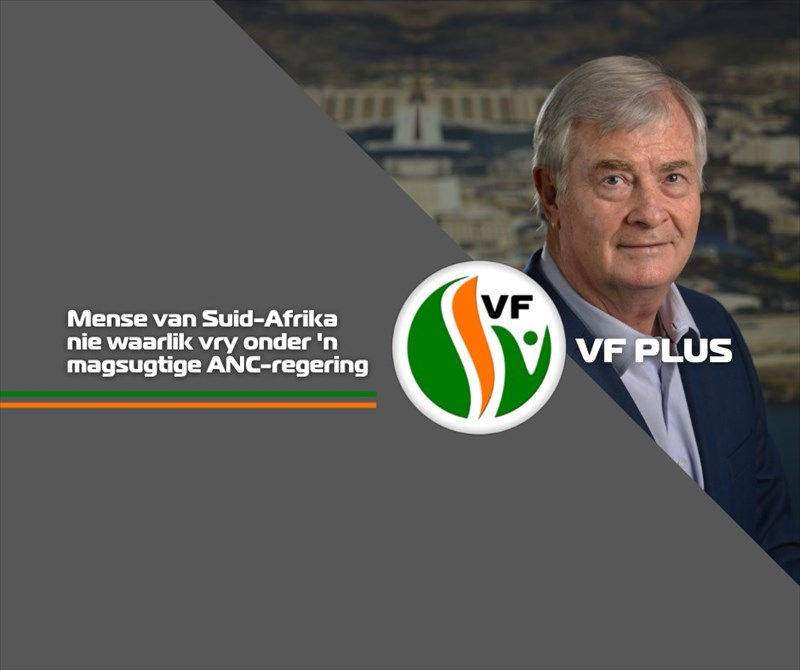 The FF Plus will not stop pointing out the injustices of Black Economic Empowerment (BEE) and Affirmative Action (AA), because as long as racially discriminatory laws are in effect, minorities in South Africa will not experience true freedom.
On the day that freedom is celebrated in South Africa it is important to note once again that despite their constitutional rights, not all people are free to do business and reach their full potential.
The ANC government's attempts at gaining full control of society are evident in its latest bid to implement new health regulations even though the national state of disaster has been lifted.
It is nothing but an effort by government to control people and restrict their freedom by means of these regulations.
It should, therefore, come as no surprise that the public is resisting the oppression. Clearly, the desire to get rid of the power-hungry ANC government is growing among South Africans.
This is demonstrated by actions like today's 'Free the Cape March' in Cape Town, which is sending a loud and clear message to government that the people of the Western Cape want to distance themselves from the ANC.
Communities want to have more say in their own affairs. More power must be given to provinces and municipalities so that the people can decide for themselves how they want their tax money to be spent.
However, under the ANC's current expanded powers and strict central control, it is not possible.
The 'Free the Cape March' proves that there is a growing realisation and need to break free from the oppression, and the notion of an independent Western Cape has started to gain more support.
Until that happens, the people of South Africa will not be truly free. The ANC is misleading the public by pretending that it stands for constitutional rights and freedom for all.
It is not true; and the people must take action to gain freedom and build a better future for themselves and their children.