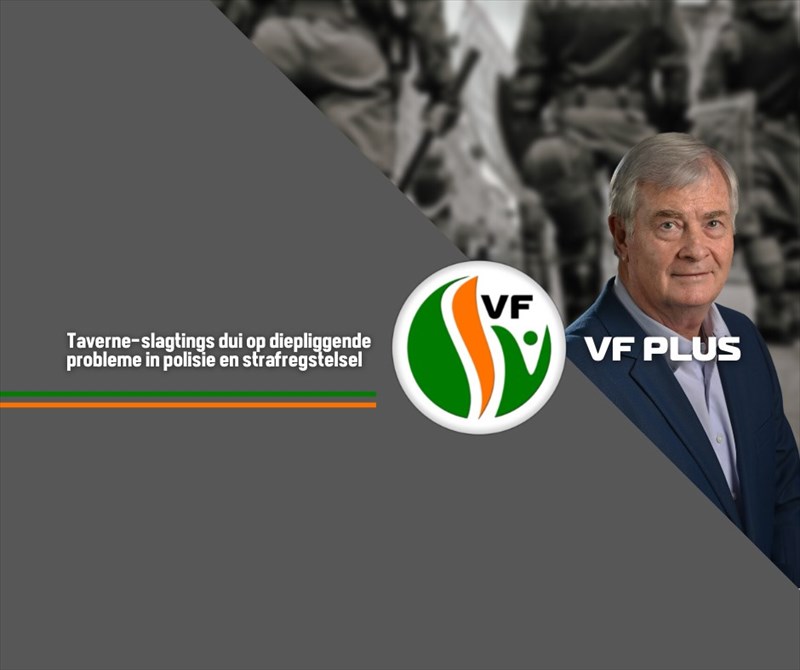 The series of shootings that occurred since Thursday in taverns in Pinetown, Pietermaritzburg, Katlehong and Orlando in Soweto points to deep-rooted problems in the police service and serious shortcomings in the criminal justice system.
Thus far, 22 people have been killed in these incidents while another 22 have been seriously injured, with some in critical condition.
The FF Plus sympathises with the victims' next of kin.
The shortcomings in South Africa's criminal justice system are underlined by the shocking fact that a criminal has about an 80% chance of getting away with committing a crime.
Criminals no longer fear the police and they are not at all deterred by the inadequate punishments imposed on offenders, should they be brought before the court.
The country's rising crime rate has been highlighting the shortcomings in the system for a long time.
It seems, furthermore, that illegal firearms, like AK47 assault rifles, were used in the shootings. Private individuals may not be in possession of such firearms, and it proves that the police have lost control of combating illegal firearm possession in South Africa.
On the one hand, the government is trying to disarm law-abiding citizens, while criminals clearly have no problem getting their hands on illegal firearms and ammunition.
South Africa does have comprehensive legislation aimed at combating crime. The problem lies in the implementation thereof.
This also puts the recent anger outburst of the Minister of Police, Bheki Cele, when he was confronted about the crime problem in the country, into perspective.
The time has come to take action to protect ordinary citizens against crime. A good place to start would be to replace Cele with a competent individual who is serious about ensuring the public's safety.