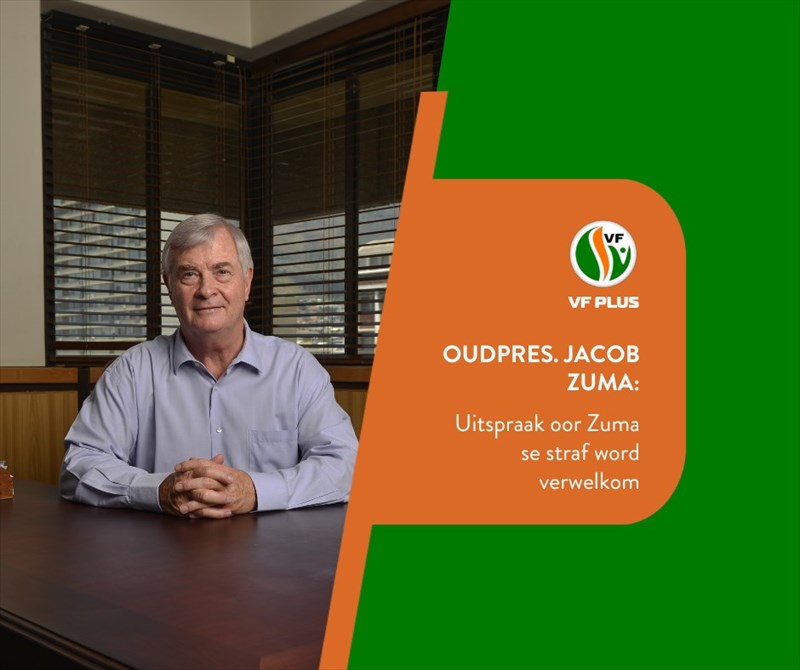 The FF Plus welcomes the ruling by the Court of Appeal in Bloemfontein that former President Jacob Zuma's release on medical parole was unconstitutional.
The party fully concurs. Zuma must now go back to prison to serve his sentence, just like every other ordinary citizen would have to.
Until now, the Department of Correctional Services has, with its conduct and granting of medical parole, made a mockery of Zuma's initial sentence of fifteen months.
It undermined the country's criminal justice system and it was clearly an attempt by Arthur Fraser, former Commissioner of Correctional Services, to help Zuma evade his punishment.
For the sake of the proper administration of justice, a repetition of the Schabir Shaik debacle must be avoided.
Thus far, Correctional Services and the Department of Justice have created a worrisome precedent of impunity.
Zuma has the right to make use of all the legal remedies at his disposal in this case, but the FF Plus's stance is that he must serve his full sentence after the ruling.