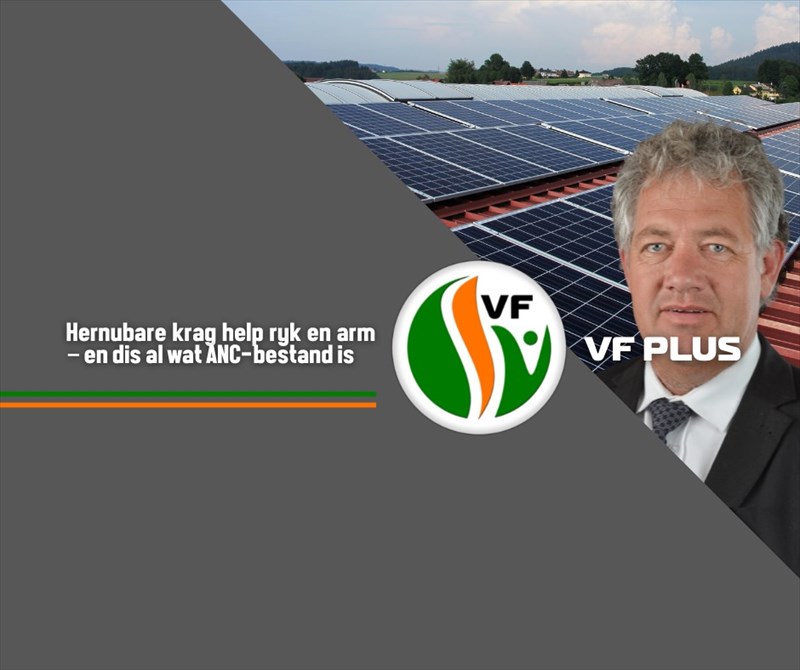 The current power crisis, with stage 6 load shedding implemented on Sunday morning and even worse looming on the horizon, will apparently not be resolved as long as the ANC is in power.
Therefore, both rich and poor will benefit if everyone, who is able, generates their own power.
Eskom's huge power stations, which form the backbone of power provision in South Africa, require specialised skills to remain operational.
One of the most important reasons for this is that these power stations were designed over a matter of decades for the specific nature of the coal found in the country.
The knowledge and skills needed to operate these stations form part of the public enterprise's accumulated human capital, which was sacrificed due to the overzealous implementation of Affirmative Action (AA).
Even though the country's economy is being forced to its knees, the government keeps clinging to two policies, without which the current crisis would not even have existed.
They are affirmative action and a resistance to privatisation.
In last Thursday's question-and-answer session, Deputy President David Mabuza confirmed that government is still committed to it.
So, power consumers who need reliable power supply will have to generate it themselves, at least for the foreseeable future.
But generators are expensive to run and use liquid fuel. And on top of that, the fuel is taxed as if it is used for road transport.
For household consumers, photovoltaic panels are the solution. Industrial consumers may possibly have the option of making use of wind turbines.
Critics sometimes assert that renewable energy is only for the rich. This criticism, however, does not take into account that energy generated in this way makes more power available to ordinary consumers as well.
South Africa is going to have to wait until 2024 to elect a new government, to privatise power stations, and to appoint people based on their competence and skill.
And in the meantime, everyone who is able should invest in private power generation – whether big or small.