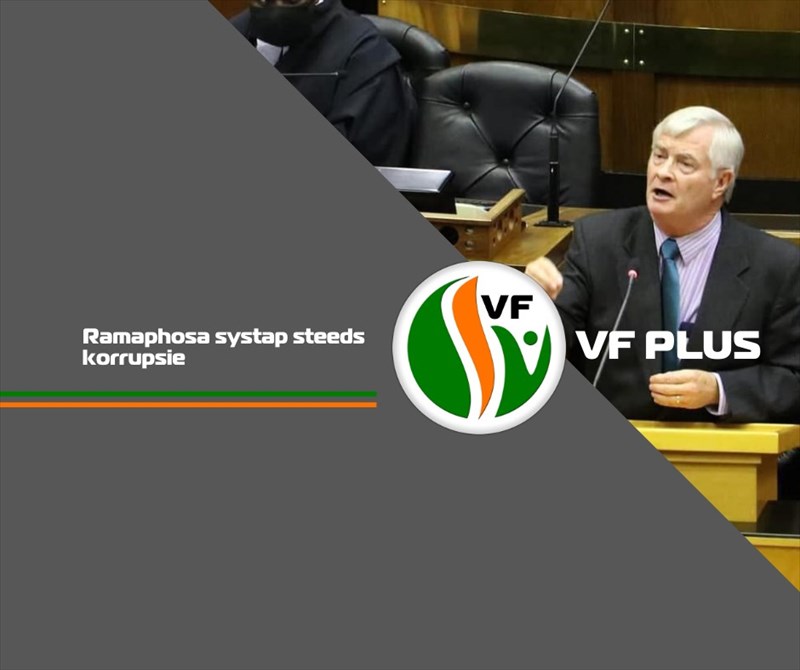 In his reply to the State of the Nation Address (SONA), President Cyril Ramaphosa has once again sidestepped the most pressing problem in South Africa, namely corruption, by failing to respond to the questions that the FF Plus posed to him about the matter on Tuesday.
He also did not want to react to a direct question regarding the possibility of presidential pardon for former President Jacob Zuma.
That means it is indeed on the cards, particularly after the visit that the Minister of Police, Bheki Cele, paid to Zuma at his Nkandla home.
If the President was not considering presidential pardon at all, he could have been honest and straightforward about it by saying that Zuma will not be exempted. In the FF Plus's view, exempting Zuma will be unacceptable.
It is ironic that the President talks about nation building and that the country will only overcome its obstacles when all the people join hands. In this regard, he also added that tourism is the backbone of rebuilding the country's economy.
However, in my reply to the SONA, I pertinently raised the issue of the Tourism Equity Fund from which white people are excluded.
How can the President expect everyone to join hands and work together to overcome the country's obstacles while white people, in particular, and other minorities are discriminated against?
In Kwa-Zulu Natal, for instance, Indian people were prohibited from participating in a motor vehicle auction and a large number of coloured children attending Brackenfell High School were negatively affected by the EFF's violent protest actions, which the President seemed to condone.
It is clear that President Ramaphosa is not accountable to Parliament. Serious debates were held on his SONA in Parliament for two days.
And yet he did not respond to a single direct comment made by opposition parties today, apart from stating that everyone must stand together.
In 2018 when Ramaphosa became president, during my speech, I extended my hand to him on behalf of the FF Plus and even addressed him in Zulu saying that two hands "wash better than one".
That was a symbolic way of expressing that the people represented by the FF Plus are willing to join hands with him and work together to build up the country. But then the discrimination against minority groups simply continued.
The country's problems will not be solved in this way even though all the skills and potential needed to make South Africa a winning country are already there.
That potential will not be realised under an ANC government that only strives to achieve ANC ideologies and acts in the best interest of the ANC instead of in the best interest of the people of South Africa.
In this regard, the lead is taken by Cyril Ramaphosa as President of the ANC government.