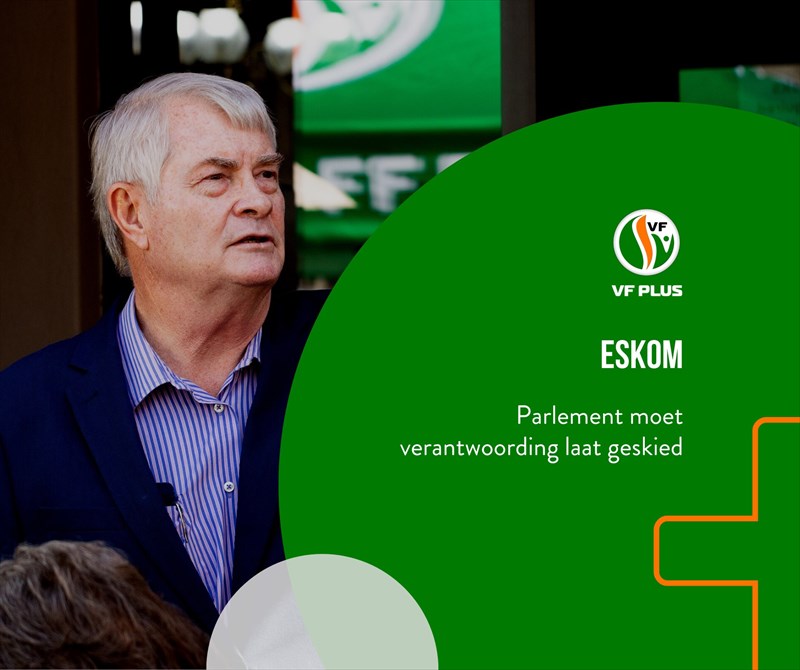 (Debate in Parliament: Establishment of an Ad Hoc committee in terms of Rule 253 to inquire into the full extent of the alleged widespread corruption and unabated operations of criminal networks and cartels at Eskom)
South Africa's Parliament has a responsibility towards the public to investigate the widespread corruption and criminality at Eskom.
Section 92 of the Constitution stipulates that Cabinet members are individually and jointly accountable to Parliament.
All Members of Parliament have an important oversight role to fulfil in this regard.
The serious offences occurring at Eskom are no secret. They are well-documented and the public are all too aware of them.
As Members of Parliament we are frequently confronted by the public who want to know what is being done about allegations, like those made by Eskom's former CEO, Mr André de Ruyter.
According to the allegations, the Minister of Public Enterprises, Pravin Gordhan, was informed of, among other things, two other ministers who were implicated in corruption at Eskom.
Minister Gordhan has admitted that it was reported to him as such. So, the question is not whether he is aware of it or not.
It substantiates the allegations and, therefore, there is no other choice but to establish an ad hoc committee so Parliament can investigate the claims.
Members of Parliament have a constitutional duty to ensure that there is accountability regarding the allegations.
Parliament should have acted of its own accord and asked Minister Gordhan to disclose who the two ministers are who are implicated in the serious allegations.
Like all other Members of Parliament, he is also accountable to Parliament and cannot hide behind the excuse that the relevant authorities are investigating the allegations.
As Members of Parliament we have the responsibility to uncover the answers. The ANC government, with its majority vote, in particular, owes the public answers to these questions.
The ad hoc committee must be established to fulfil the role of ensuring accountability on behalf of the public.
The ministers who were implicated must appear before the committee and the true facts must be divulged.
South Africa's public, who are severely affected by what is happening at Eskom, deserve to know who these ministers or deputy ministers are.
The time has come for the offenders who are heartlessly looting taxpayers' money to go to jail for their offences and the destruction of Eskom.