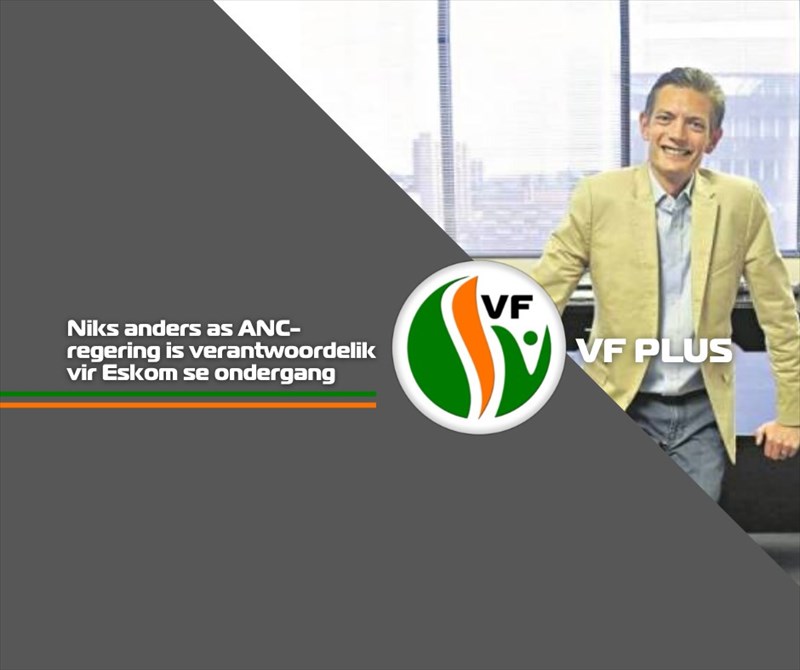 (Debate in Parliament: South Africa's power problem and the impending collapse of Eskom)
The ANC government, and nothing else, is to blame for the country's power problem and Eskom's demise.
The government's failure is so tremendous that it succeeded in driving an enterprise, which had, and still has, a total monopoly on power supply in the country, to the verge of bankruptcy.
It runs counter to all fundamental economic principles indicating that a monopoly will always be profitable. The ANC has, nonetheless, achieved this through Affirmative Action (AA), Black Economic Empowerment (BEE), mismanagement, corruption and utter incompetence.
In 2002-21, Eskom operated at a loss of R18 billion despite load shedding being implemented in 2008 already. And a myriad of excuses, ranging from wet coal to the more recent market forces, has been offered.
The reality is that since 2008 less power is being generated, while Eskom is constantly hiring more employees.
From 2003 to 2021, its number of employees grew from 32 000 to 43 000. And the more employees there are, the less power is generated.
Alternative plans, like the Department of Mineral Resources and Energy procuring 87 000 solar water heaters, were devised.
But thus far, only 7 000 of these appliances have been installed while the storage fees are already amounting to R300 million. That is the ANC's idea of a solution to the energy crisis.
In contrast to Midas, the ANC destroys everything that it lays its hands on. South Africans' wealth of potential is the only thing that appears to be immune to this.
This along with the fact that the government has reached its expiry date is South Africa's only hope for the future.