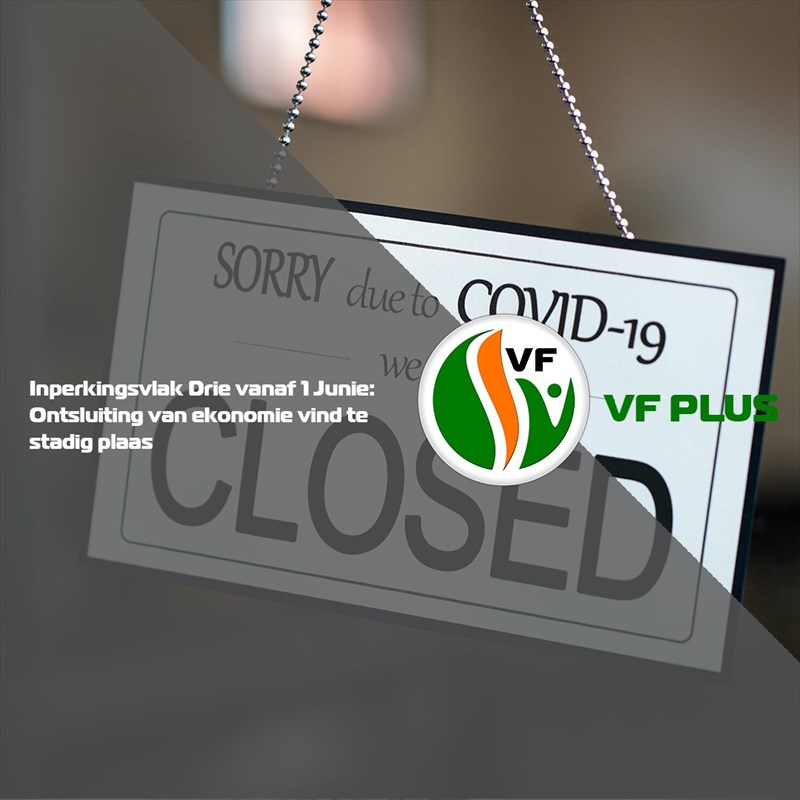 The unlocking of South Africa's economy is happening at too slow a pace to prevent serious long-term damage, particularly in light of the fact that President Cyril Ramaphosa once again reiterated this evening that the lockdown has served its purpose.
Business enterprises could have resumed their operations long ago already, provided that they have the correct health and safety protocols in place. For many smaller enterprises it is already too late and the effect of their closure will be an immense burden on the country's already struggling economy and exacerbate the serious employment problem.
In addition, many enterprises will find it hard to implement the health and safety protocols due to the costs as well as the stringent requirements related to it.
The FF Plus is concerned about the fact that various irrational measures are still in place, like the ban on cigarette sales as well as the threat that certain areas may even be moved back to Level Five, depending on the infection rate.
Therefore, the FF Plus will proceed with its case to test the validity of the Disaster Management Act and the associated irrational lock down regulations in court. In the FF Plus's view, many of the measures and regulations are not lawful seeing as they infringe on human rights.
Certain factors, like the centralisation of the decision-making regarding the extended state of disaster, a lack of consultation and the oversight role of Parliament, are unacceptable because the government's biased actions have massive implications on the future of the economy and the lives of all citizens.
The grading agency Standard & Poor's recently confirmed that the country's economic position was extremely poor, even before the pandemic, as it affirmed that the country's debt rating remains at sub-investment grade.
South Africa's economy simply cannot afford a long and comprehensive lockdown and the government is taking too long to unlock it.
With regard to President Ramaphosa's announcements, like the ones he made tonight, it is important to note that they carry no official status seeing as they can be overturned, as was evident in the case where his announcement on tobacco products was later reversed.
Regulations are only official once they are published in the Government Gazette by the Minister of Cooperative Governance and Traditional Affairs (Nkosazana Dlamini-Zuma).
Thus, it is imperative to first make sure what the new regulations entail before deciding on further action.